HN Top Real Estate Funds ranking: Accolade Industrial Fund wins in several categories and confirms its position as a long-term leader in industrial real estate investments.
Economic daily Hospodářské noviny, in cooperation with the Institute of Strategic Investment (ISTI) at the University of Economics in Prague, annually collects and analyses data, according to which they create a prestigious ranking of Top Real Estate Funds. In 2020, the Accolade Fund became the top-performing real estate fund for qualified investors with an annual return of 12.66%. With a real estate portfolio worth 17.92 billion crowns, it also dominated the category of the total value of the portfolio as of September 30, 2020.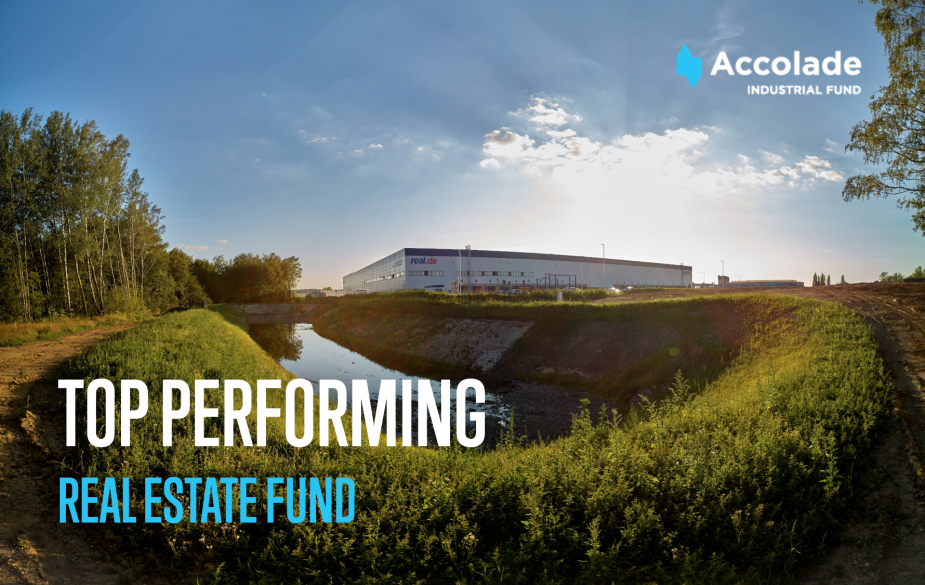 Two second places went to the Fund of modern and sustainable buildings for the average annual return for the last three years (10.51%) and the average annual return since the establishment of the Fund (11.97%).
The complete results of the ranking can be found in the graphics below and in the HN article in the link here.