The revitalization project of the former Cheb machinery won the CIJ Czech Republic 2020 Award.
After being named the greenest industrial building in the world and winning the Best of Realty 2020 industrial and warehouse building category, the distribution center for Real Digital received another award. The project of revitalization of the area of former Cheb machinery won in the category "Best pro-ecological development" within the prestigious CIJ AWARDS CZECH REPUBLIC 2020. Many thanks also to our main business partners from Panattoni for perfect development.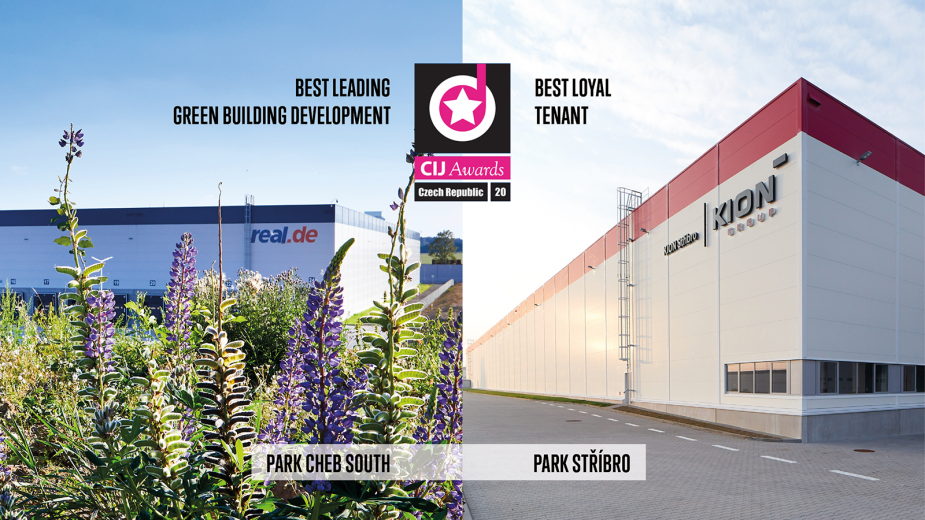 "The Czech Republic has the most ecological hall for modern industry in the world in Cheb, which is now rightly collecting other prestigious awards. Thanks to such projects, we now have one of the greenest portfolios, in which a high share of regeneration of old brownfields with a long industrial tradition also plays a crucial role. I am glad that the Czech Republic is at the forefront again and that modern halls are receiving these awards. I would like to thank the entire team that participated in the project," said Milan Kratina, CEO of Accolade.
CIJ AWARD ALSO FOR OUR TENANT DEMATIC
Big congratulations also go to Dematic (KION Group). Our great tenant confirmed what has just been said and won the "Best Loyal Tenant" category. Loyalty is very essential for the functioning of our business and we are glad that this category has been dominated by our tenant.
Complete results can be found here: https://cijeurope.com/en/26-winners-announced-for-cij-awards-czech-republic-2020/post.html.
You can find more about our star project here: https://accolade.eu/cs/aktuality/114/accolade-a-panattoni-stavastav-v-chebu-nejekologictejsi-industrialni-budovu-sveta.