Simoldes Plasticos plans to spend over 800 million crowns and create 300 jobs at Kvasiny
Simoldes Plasticos, an automotive supplier, is going to build a new plant in the Panattoni Park at Rychnov nad Kněžnou and to create several hundreds of new jobs in the industrial park prepared by Panattoni Europe. The available land in the Lipovka district in close vicinity of Kvasiny, where Simoldes Plasticos wants to invest more than 800 million crowns, was prepared by the Czech group Accolade. The CBRE real estate consultancy helped the Portuguese auto parts maker to choose the most suitable location. The Czech Ministry of Industry and Trade provided Simoldes Plasticos with an incentive, arranged by the CzechInvest Agency, to invest in building the plant at Kvasiny. Thanks to this, Simoldes Plasticos will be able to deduct part of its investment from its corporate income tax.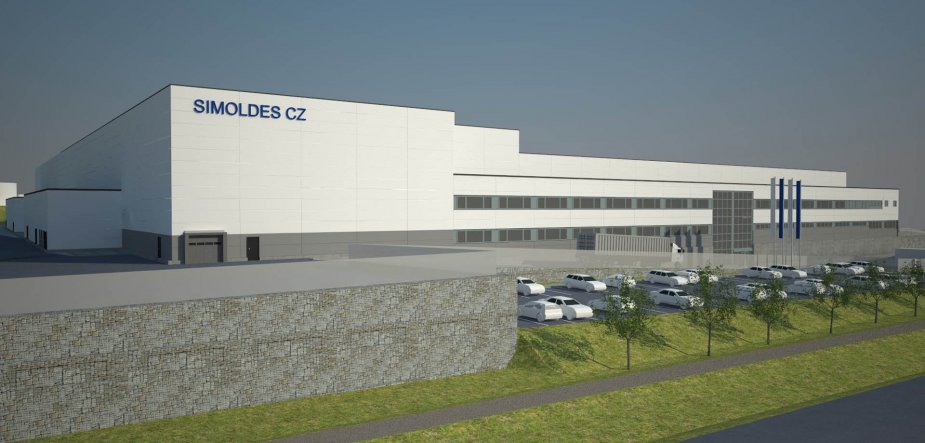 "Aided by the Ministry of Industry and Trade, Simoldes Plasticos plans to create three hundred new jobs at Kvasiny. This proves that the pro-investment policy of this government brings about tangible results and helps set up industrial hubs across the Czech Republic to drive employment, prosperity and the country's economic growth," says Jan Mládek, Minister of Industry and Trade.
"For Simoldes Plasticos the decision to build the plant at Kvasiny was a strategic decision because it supported our customer strategy and our corporate growth. We believe it is the right location not only to supply Škoda Auto plants but also to supply other manufacturers in Central and Eastern Europe. The adequate infrastructure and the availability of technical know-how, combined with Simoldes experience and expertise, make us believe that this new facility will be capable to deliver high-quality and competitive products and services, appreciated by our customers," says Jaime Sa, CEO of Simoldes Plasticos.
"We will provide "Simoldes Plasticos with a new 22,000 square metre industrial building, tailored exactly to its needs. We offered well-prepared land, ensuring that we can deliver safely and on time the new building in just a few months. It was this speed that Simoldes Plasticos appreciated the most," states Pavel Sovička, Managing Director of Panattoni Europe Czech Republic, adding that the ground works on the new park are currently starting at Lipovka.
Land for the new industrial park at Lipovka was prepared by the Czech group Accolade. "Two years ago, we concluded that the industrial zone at Kvasiny was awaiting rapid development in a very near future. Therefore we immediately started searching for suitable land in its neighbourhood," says Milan Kratina, Chairman of the Board of Accolade, adding that Accolade and Panattoni Europe still have land available to accommodate new investors around Kvasiny.
Lukáš Šaling, Senior Industrial Agent of CBRE, who coordinated the negotiations with Simoldes Plasticos, says: "In the area around Kvasiny we picked a few interesting sites that would be preferable for Simoldes Plasticos thanks to their proximity to Škoda Auto. In a tender, Panattoni Europe offered the best terms that best suited Simoldes Plasticos' strategy."
"The CzechInvest Agency mediated the provision of an investment incentive to Simoldes Plasticos in the form of a corporate tax allowance," says Karel Kučera, CEO of CzechInvest. While Simoldes Plasticos is allowed to pay less income tax, it still has to pay all the other taxes and fees. As a study by Deloitte concluded a few years ago, granting an investment incentive means a greater income to the state budget.