In a modern coat and closer to the people of Brno. IKEA will open a new outlet near Brno airport.
A multimodal complex near Brno airport has been chosen by another leader in its field. The global furniture market leader IKEA wants to be closer to customers in Brno and the surrounding regions by moving to a new modern hall. At the same time, thanks to the facilities at Brno park, it continues to contribute to a sustainable future for European business with minimal environmental impact. The total area of the technologically superior part of the hall for IKEA is 8,000 m². It will start serving customers on 27 July 2021.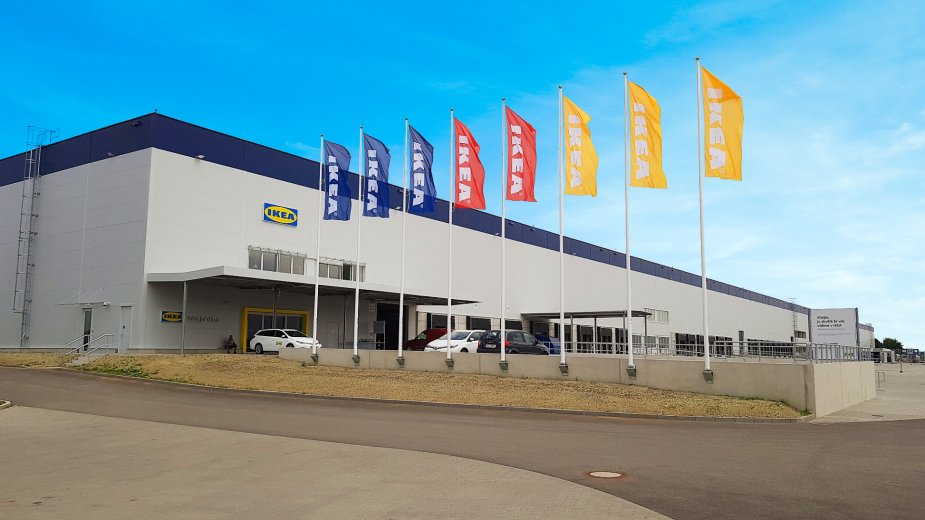 The multimodal complex at Brno Tuřany Airport offers a strategic location to provide services to a wide range of customers and has excellent technological equipment for a modern and sustainable way of doing business. The entire complex of buildings is certified by the latest BREEAM New Construction rating for environmentally friendly industrial construction. The customer parking is tailored to IKEA requirements. The car park has a very slight incline to make it easier for customers to handle goods when loading their cars.
"Customers pick up products from an external drop-off warehouse that are not stocked directly at the IKEA store. For example, various modular systems - wardrobes or kitchen units. We want to make shopping here more pleasant and easier for customers, especially thanks to the modern environment and good transport accessibility," says Jaroslav Šenkyřík from the Market Establishment department of IKEA Czech Republic.
"We want to turn the Brno complex into a unique space for key players across the fields. All tenants are united by two things. A strong emphasis on a sustainable approach and at the same time technologically advanced solutions. IKEA is a brand with which we share the principles of a sustainable approach to the world around us. Just as IKEA, for example, sees the need to breathe a second life into furniture, we are dedicated to the revitalization of old industrial sites. Investing in brownfield redevelopment is the foundation of our corporate culture and thanks to our responsible approach to industrial real estate we now have one of the greenest portfolios in Central Europe," emphasized Milan Kratina, CEO of the Accolade, which finances and owns the whole complex.
"We build business properties that are an integral part of all of our lives. IKEA's use of the building we built near Brno park demonstrates its flexibility and long-term sustainable tenant value for a wide range of companies. We look forward to welcoming IKEA and their customers to our park!" says Pavel Sovička, Managing Director of Panattoni for the Czech Republic and Slovakia, which built all the facilities on the site.
"The demand for industrial space is now enormous and Brno is no exception. Here, too, space is filling up very quickly and vacancy rates are dropping very rapidly. The interest is mainly in e-commerce and logistics operators. It is therefore great that we have managed to secure space for IKEA in Panattoni Park Brno Airport, which could be adapted and equipped to the specific requirements and standards of the company, in an excellent location with good motorway access and close to the IKEA store," adds Vít Zdráhal, Head of Landlord and Tenant Representation in the Industrial Real Estate team, Cushman & Wakefield.