Accolade and Panattoni expanded the Hořovice park for Saint-Gobain Group.
Saint-Gobain, one of the world's largest manufacturers of automotive glass and a leader in the building materials production, is expanding in the Panattoni Park D5 Hořovice industrial zone and adding another 7,500 sqm to the existing 10,000 sqm. The new space was jointly developed by industrial zone builder Panattoni and industrial infrastructure investor Accolade Group. The value of the new building is almost EUR 7.5 million (approx. CZK 187 million).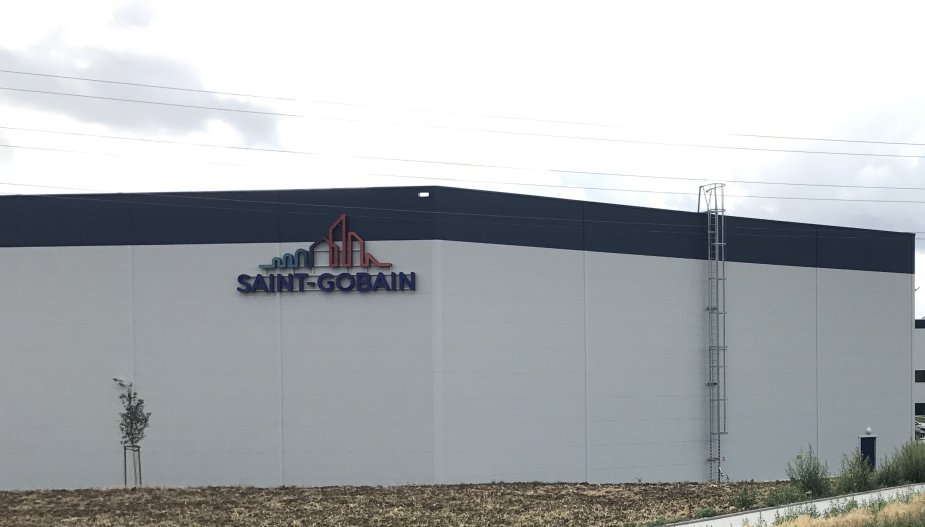 The multinational Saint-Gobain Group, which is one of the largest manufacturing companies in the Czech Republic with 12 production plants and 4,500 employees, has leased additional premises in the Hořovice park for its company Saint-Gobain Sekurit, which produces automotive windshields and roof glass, since July this year. The new warehouse serves primarily as a central distribution point for all Saint-Gobain Sekurit customers and is also used for the refinishing of car glass. At the same time, Saint-Gobain has extended the lease on the current premises for a further five years to accommodate the expansion of its activities.
"When we opened Panattoni Park D5 Hořovice five years ago, it was one of the last available spaces with a direct connection to the D5 motorway. Saint-Gobain Sekurit's expansion confirms that this thoroughfare remains one of the most attractive in Central and Eastern Europe and that it is crucial not only for car transport but also for manufacturing. This is good news for the market, as it brings optimism and stimulus for further development of successive operations. I am delighted about the long-term cooperation with a renowned brand and the fact that we are helping it to grow in this location," says Pavel Sovička, Panattoni's Managing Director CZ&SK.
"Saint Gobain Sekurit has been operating in Hořovice since 1994. Even after twenty-seven years it is still growing, and we are proud to be part of it. It is a pleasure to cooperate with such an important company, which was one of the first tenants of our fund," said Milan Kratina, CEO of Accolade Group.
The newly built part of the Hořovice industrial park aspires to BREEAM sustainability certification at the "Excellent" level. The new part of the warehouse ranks among very green projects due to its environmental friendliness. In addition to the usual sustainable solutions, more than 70 trees will be planted in the vicinity of the warehouse and the greening of the facade is also planned.
Thanks to its proximity to the D5 motorway, the Hořovice Park is ideal for manufacturing companies, especially those linked to Bavaria. It offers excellent connections to other motorways to Munich, Regensburg, or Nuremberg. The location has a long industrial tradition, which makes it easier when looking for qualified employees.