KION Group's smart factory complex near Stříbro to be expanded with Urban Transporte distribution centre.
Stříbrsko and Kostelecko are becoming a world centre of 'handling technology'. The fourth building of the KION Group is being built in Panattoni Park Stříbro, following the Linde forklift truck plant, the Still forklift truck plant, and the warehouse of the conveyor system manufacturer Dematic. The new distribution centre for Urban Transporte will be built by industrial zone builder Panattoni in cooperation with industrial infrastructure investor Accolade Group. Part of the new warehouse (total building size: 9,500 sqm) will be used for the dispatch of handling equipment from the production plants near Stříbro, as well as a logistics hub for products from other plants destined for Central and Eastern Europe. The value of the project will be more than CZK 250 million (EUR 9.6 million) and will create over 30 new jobs.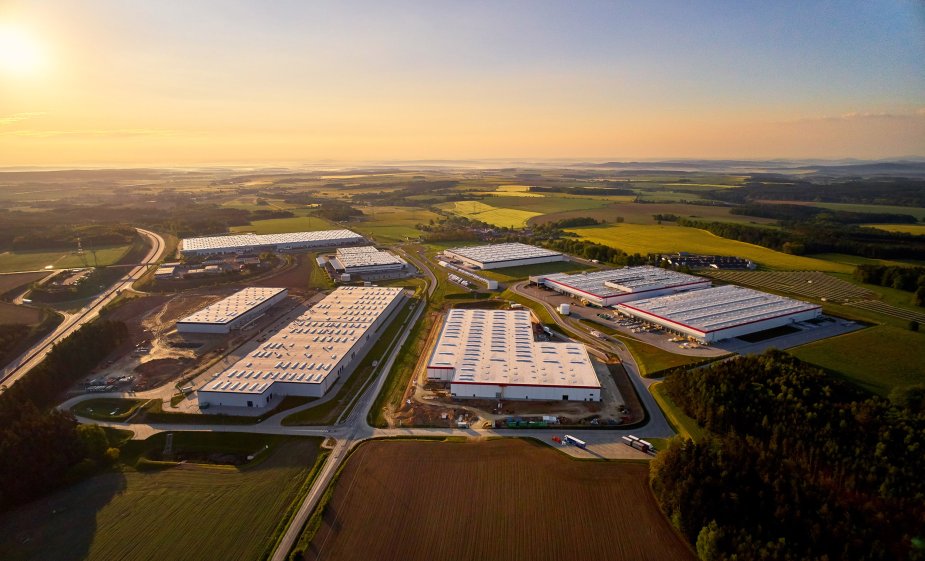 "The development of Kion Group in Panattoni Park Stříbro clearly confirms that companies need to have not only the development and production but also the logistics of their materials and finished products as close to them as possible. In doing so, they minimise their environmental impact by eliminating the CO2 footprint of transport," says Pavel Sovička, Panattoni's Managing Director CZ&SK.
"The expansion of the complex of smart factories near Stříbro proves that we are no longer an assembly plant of Europe for major players in the global industry. On the contrary, they perceive us as an equal partner, who will support them in the realisation of their visions and implementation of innovative solutions, and a partner on whom they can rely in the long term," emphasizes Milan Kratina, CEO of Accolade Group.
KION Group commissioned its first warehouse in Panattoni Park Stříbro at the beginning of 2016. This was followed in 2017 by the construction of another building, where the Still forklift trucks are manufactured, and a warehouse number three in 2020. In line with Panattoni's long-term 'Go Earthwise' strategy, all buildings have received high ratings under the prestigious 'BREEAM New Construction' environmental certification following the latest standards, and the latest fourth building will be no exception.
KION Group is the European leader and the world's second largest manufacturer of storage technology. Its subsidiary Dematic focuses its know-how on innovative warehouse logistics solutions. Finally, another part of the group, Urban Transporte, specialises in transport and warehousing services.