ACCOLADE.EU SECOND IN THE WEBTOP100 COMPETITION.
Our website, which has undergone a major redesign, won an award in the WebTop100 competition. We took second place in the category of small and medium-sized companies for its modern, dynamic, but at the same time understandable concept.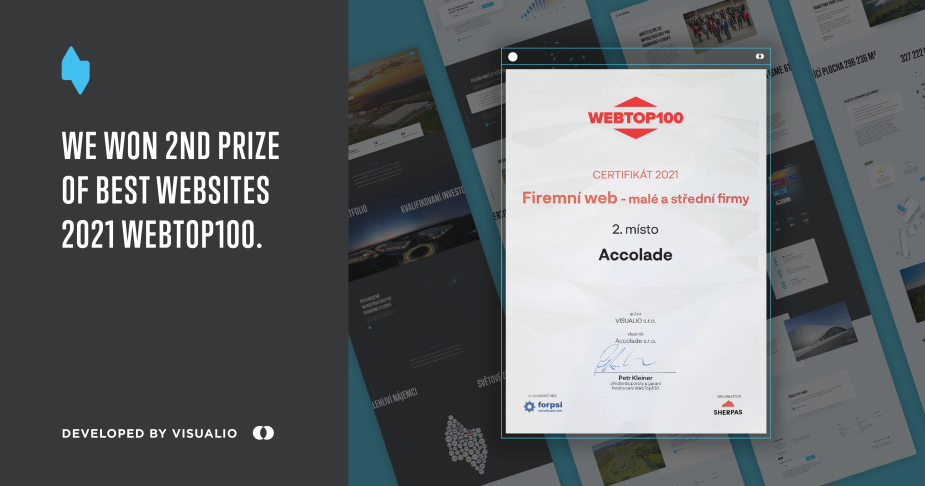 "With the Accolade website, we always have room to push visual and technical boundaries. We design, program, take photos, fly, shoot, animate and compose. It's our most progressive website, aesthetically polished and informative," commented Adam Altmann, Managing Director of Visualio, which participated in the creation of the website.
"Websites are an important part of a company's identity, often the first encounter with the company. They should reflect the mission, philosophy and culture of the company, and the user should be able to access the information they are looking for very easily. This is what we have managed to do in cooperation with Visualio," said Dana Kryńska, Head of Marketing and PR, Accolade.