Accolade invests in a new industrial park in Sulechów (lubuskie voivodship).
Accolade, the international industrial real estate investor, secured a plot for their new project. The modern industrial park has a planned area of 76,000 sqm and an investment value of over 60 million EUR. It will be located on the western border of Poland, on the S3 expressway and right next to the A2 highway junction.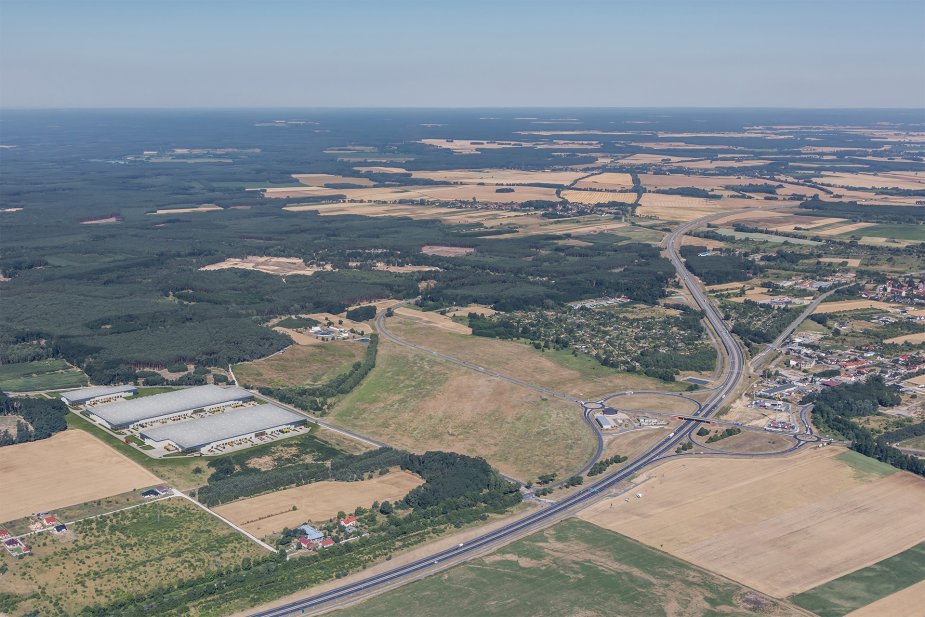 Accolade is a dynamically growing industrial investor, providing first-class infrastructure for business in Europe. Currently, Accolade owns a network of 48 BREEAM-certified industrial parks. Its operations in Poland have a special focus on the western border - for over 6 years, Accolade has been continuously investing in high-quality, modern and environmentally sustainable industrial parks in this area. These projects include facilities in Szczecin, Zielona Góra, Goleniów, Gorzów Wielkopolski, Legnica or Jelenia Góra. Sulechów is another point on the map that completes this portfolio.
- This new investment, located between Gorzów Wielkopolski and Zielona Góra, where Accolade is already present with over 180 000 sqm of completed industrial warehouses, is a direct response to the high demand of tenants in the region – says Michał Białas, Country Head of Accolade Poland. – The location is perfect for the modern business' needs – the plot is situated on the S3 expressway, only 33 km away from the A2 highway, where its only a two-hour drive to Berlin. It is an excellent address for tenants doing business with Poland's western neighbors or having logistical connections with companies in the western markets - he adds.
The industrial park will be located in Sulechów within the Nowy Świat Special Economic Zone. Three buildings are planned with a total surface of 76,000 sqm on a 154,000 sqm plot. The value of the investment is over 60 million EUR. Construction works will start in the first half of 2022.