Kulhavý proves his mastery once again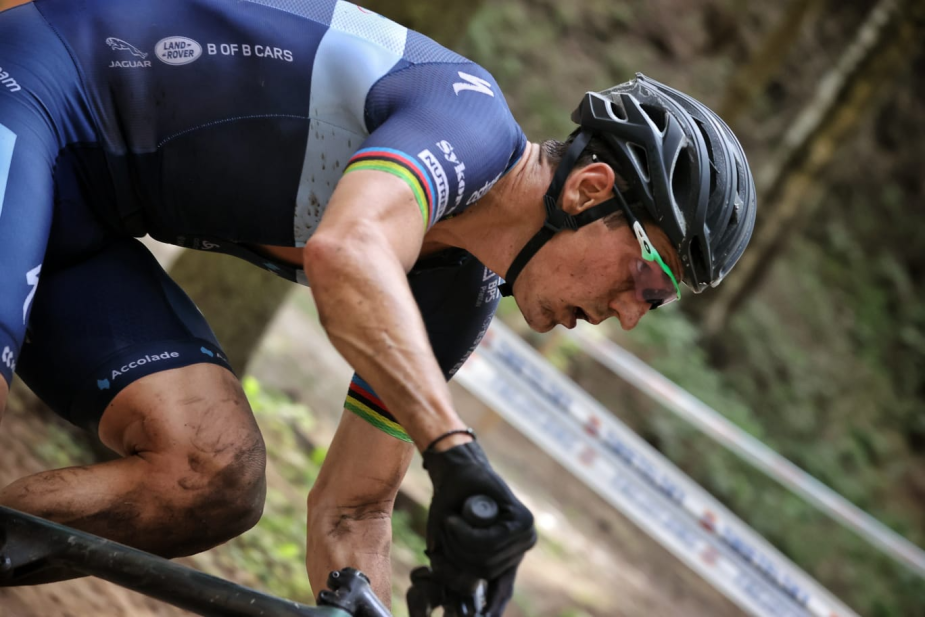 Mountain biking legend Jaroslav Kulhavý completed his last race in the discipline that brought him two Olympic medals, in London and Rio de Janeiro. Looking at his performance at the Czech Cross Country Championship in Stupno on Saturday, it is safe to say that he could easily continue to battle younger rivals in the mountain bike saddle for many years to come. Despite his teammate Marek Rauchfuss being a favourite for the win, Kulhavý showed his mastery and literally flew to the finish to grab the silver medal, while only Ondřej Cink managed to beat him. Marek Rauchfuss, in the end, managed to get a solid fifth place in an amazing atmosphere. It is also worth mentioning that Tomáš Višňovský won the bronze medal in the Slovak championship in the same discipline.
Congratulations to all riders of the Česká spořitelna - Accolade team and fingers crossed for the upcoming races!