The brand new issue of Spacces is here!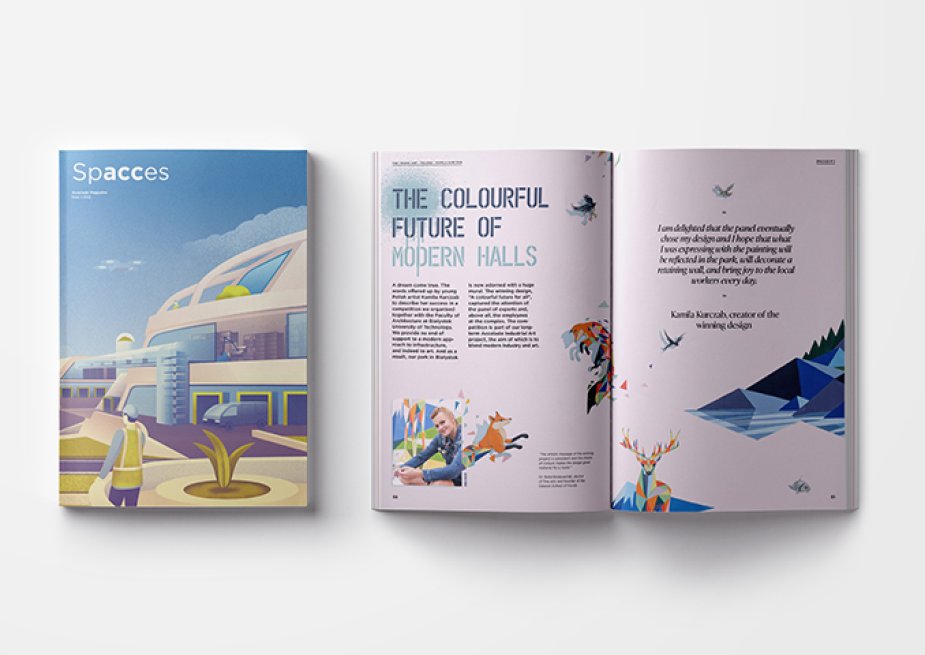 The usual way for you to get the latest news from our group is on social networks, in the media or on the web. In parallel to that, however, we carefully collect stories throughout the year to be able to bring them to you in our annual magazine, #Spacces . The magazine covers the professional and personal achievements of everyone in the Accolade community, be it our colleagues, partners, clients or families. And it is that time of year again! We are proud to present the new issue of the magazine, where you will find interviews with our CEO Milan Kratina, COO Lukáš Répal, CFO Tomáš Procházka and Head of Business Development Tomáš Hanáček as well as news about our flagship projects, tenants and supported events – all wrapped in a fresh new graphic design.
Saving the best for last: You can browse through the full version of the magazine directly in this post. The current issue of the magazine is primarily distributed online, allowing us to spare the environment. We wish you a pleasant reading!