You won't miss the Brno sprinkler tank from now on!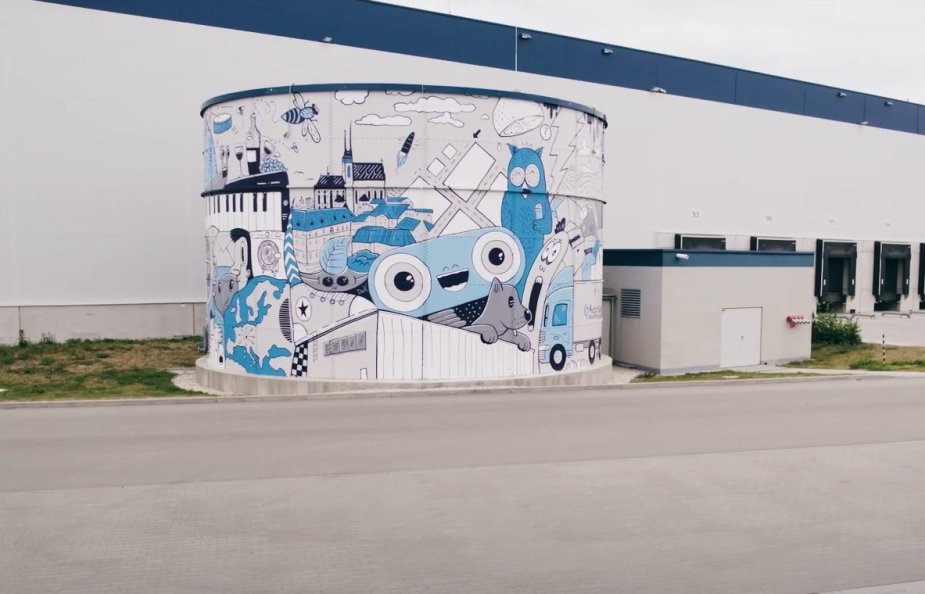 The Accolade Industrial Art competition has produced many outstanding designs, but just like in the world of sport, there can only be one winner. In this case, it was Daniel Kyncl, whose design has been brought to life by acclaimed street artist ChemiS and his colleague ProroK. Thanks to their excellent work, a unique mural now decorates the sprinkler tank (fire extinguishing tank) at Brno Airport Park. This kind of "decoration" of our industrial parks is nothing new for Accolade. Beautiful pieces of art can also be seen in Bialystok and Zielona Gora, for example. 🇵🇱
"Daniel's design fit perfectly against the industrial backdrop and has enlivened it with his vibrant design. The tenants are thrilled with the new sprinkler tank and so are we," commented Lukáš Répal, Chief Operations Officer at Accolade. "This is definitely not the last time we'll bring together industry and art, and we'll be continuing this project in some of our other parks as well." he added. "I feel as if the entire logistics park has been brightened up and this formerly unassuming building now compels people to look and pick out the fun elements. I'm very happy to have been able to bring Daniel's painting to life," commented jury chairman, mentor, consultant, and street artist ChemiS on the completion of the mural.