Fun in the sun for a good cause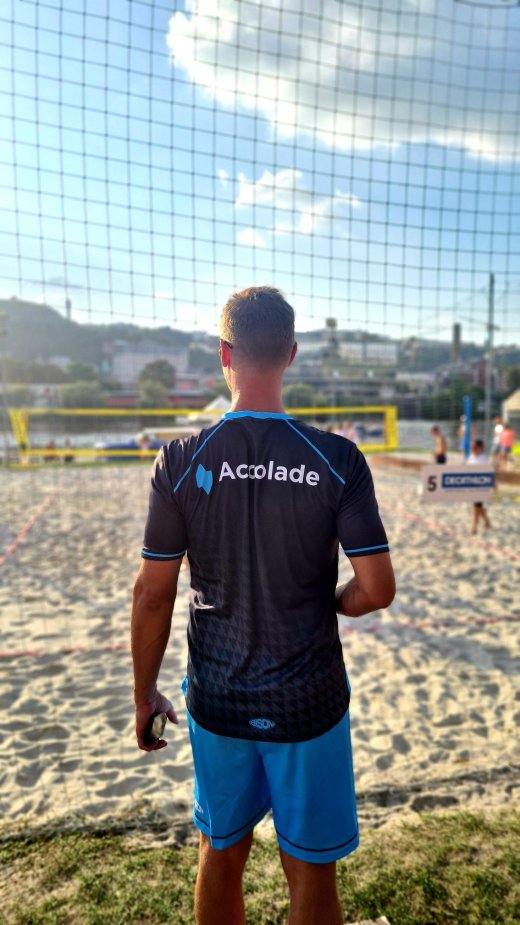 Impressive sports performances, high spirits, and good weather. These were the themes of both of the traditional charity beach volleyball tournaments organised by real estate consulting company @JLL in the pleasant surroundings of Prague's Žluté lázně and Warsaw´s Monta Beach Volley Club. The proceeds from the Prague tournament were donated to three non-profit organisations: Sanani, Medics in the Street, and W4W: Lunch for kids. The funds raised from the tournament in Warsaw went to the Polish Humanitarian Organisation (Polska Akcja Humanitarna) as a show of solidarity with neighbouring Ukraine.
The games across the net were contested in a friendly, yet competitive atmosphere. The tournaments were played with four players on each side and were composed of a group stage and subsequent knockout round, posing a real challenge for all participants. The Accolade teams embraced the challenge and took on the strong competition head first, putting in great performances in both instances. We would like to thank all our Czech and Polish colleagues for representing our company and look forward to more events where we can combine fun with a chance to give back.