Cutting edge distribution centre in Czech Republic - completed!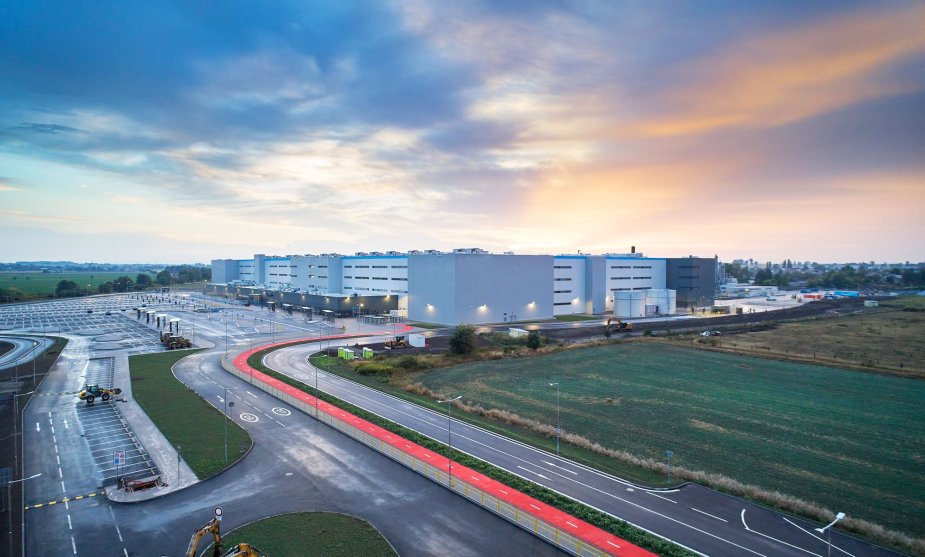 The first full-fledged, four-storey hall in the Czech Republic
A total area of 187,000 m² vs. a floor plan of 51,000 m²
27m in height
4MW photovoltaic panels
Heat pumps instead of gas
These are just some of the advantages of the new premises for e-commerce giant @Amazon, which we have, in cooperation with our partners from @Panattoni, brought to a successful conclusion near the town of Kojetín in the Přerov region. This project is really close to our hearts. Some of us have spent more time in Kojetín than at home in recent months, passing many milestones in the process. From the record-breaking loan agreement we signed with three leading banks to finance this project, to the unique environmentally friendly approach that we took during construction. With sustainability in mind, instead of thousands of trucks, we used trains to bring the near 7,000 pieces of prefabricated concrete ****weighing over 80,000 tons to the site. The former sugar factory has been transformed beyond recognition and the new distribution centre now aspires to receive the prestigious BREEAM New Construction environmental certification, with the rating 'Excellent'.
"Investing in the revitalisation of dilapidated or decaying buildings is our speciality. I am proud that we have once again succeeded in jointly creating an industrial zone on land with low environmental value, which will rank at the very top in terms of sustainable and technological construction. Building on local industrial traditions, Kojetín will become one of the hubs of European online shopping and I believe that we will once again contribute to further increases in living standards in the region," added Milan Kratina, CEO of Accolade Investment Group.