Backing sport will be a key part of Accolade's company identity again this year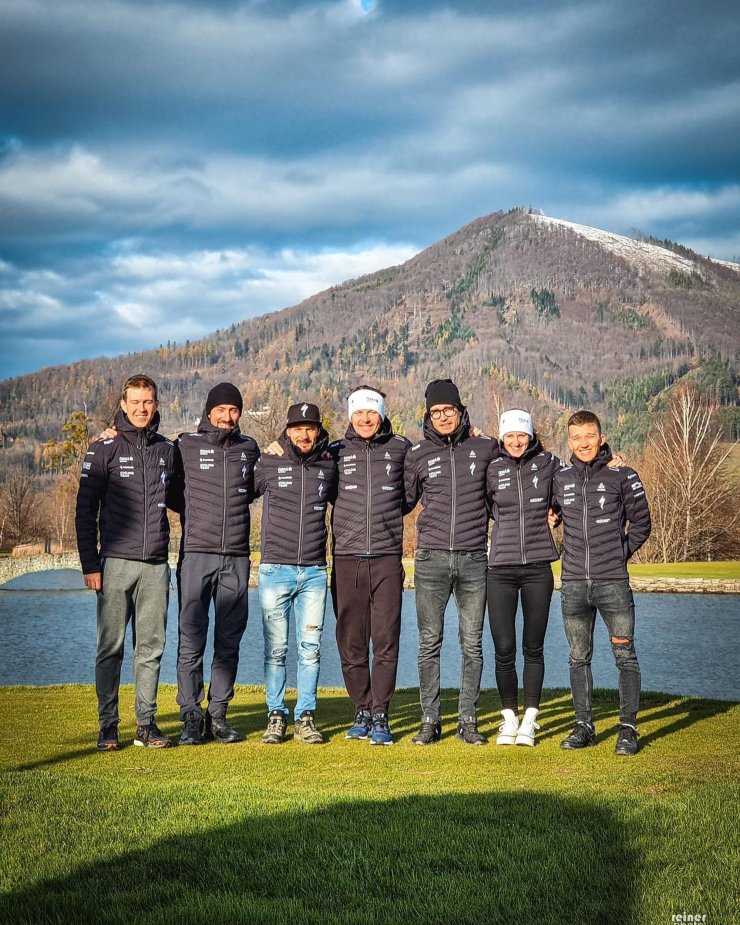 Although the start of the new season is still a few weeks away, the Česká spořitelna - Accolade cycling team has already announced who will be tackling the demanding trails this year.
The whole team will leave for a training camp in Spain at the beginning of February. Compared to last season, it will be without legends Jaroslav Kulhavy and Matouš Ulman, who decided to call time on their successful careers, but with a few very interesting new faces!
The team's newcomers this season are Jaromír Skála and Karla Štěpánová, the latter managing to place an impressive 6th place in the tough Czech Cyclo-cross Championship in her new colours. The mix of youth and experience is complemented by current riders Marek Racuhfuss and Marek Bartůněk.
Fingers crossed for all of them and we look forward to celebrating their successes together throughout the 2023 season. Let's do it!