Educational programme for young ecologists from Zielona Góra.
60 students from an integrated school in Zielona Góra had an unforgettable opportunity to expand their knowledge in ecology, production, and art during their visit to our Park in Zielona Góra.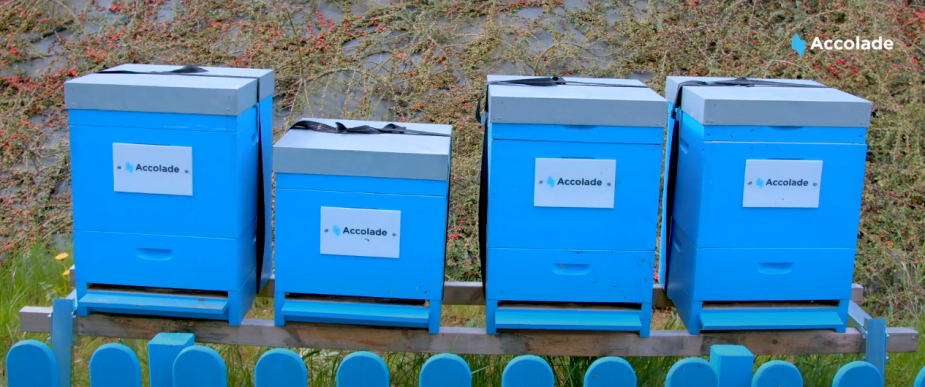 We organized ecological workshops there, where students learned the secrets of bee life and understood their importance for the natural environment, just in time for tomorrow's celebration of International Bee Day. Meanwhile, the visit to our tenant Reac production hall was a unique opportunity to familiarize themselves with the production process and safety standards while working.
As the event unfolded, another highlight, was the presentation of a mural created as part of the Accolade Industrial Art program. The mural depicting grapes as a local symbol of the city also reflects ESG values and a responsible approach to the environment, which are close to Accolade, as well as care for relations with the local community.
We thank Reac for supporting this event. We also congratulate the young ecologists from Zielona Góra for their engagement and positive attitude towards protecting our planet!