Accolade brings new life to former chemical premises in Bydgoszcz
The Czech group Accolade purchased part of the premises of a former chemical plant in Bydgoszcz, Poland, which has been out of operation for a number of years, to build a modern industrial park there. The park offers more than 50,000 sq. metres of outstanding area for light industries and logistics. All the area so far completed (26,000 sq. metres) is already leased out. Accolade has invested three-quarters of a billion of Czech crowns in revitalising the premises. The Polish bank Pekao, member of the UniCredit Group, participated in the transaction by providing a line of credit of up to almost EUR 21 million (more than half a billion crowns). It should also be mentioned in this context that Accolade has recently announced an investment of more than a billion in building an industrial park in Lublin and in revitalising the premises of a wartime Messerschmitt factory in Szczecin.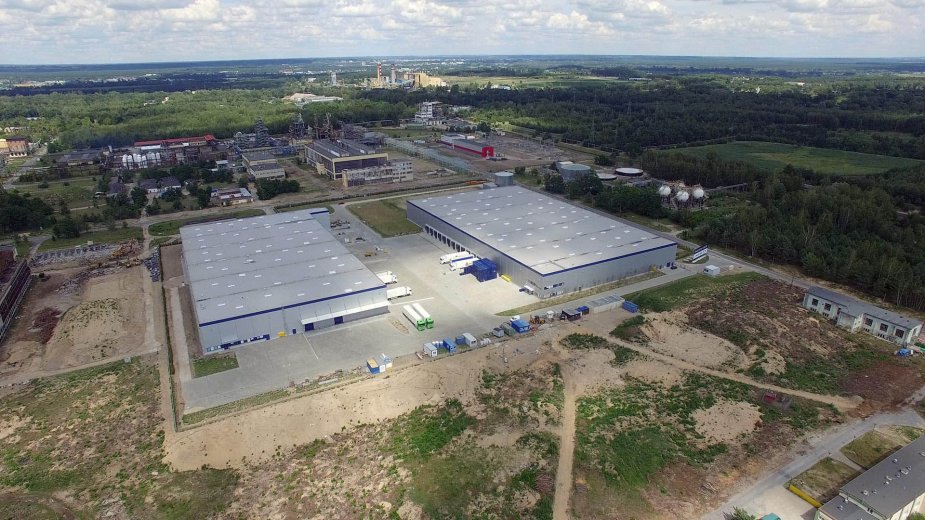 "Accolade is aggressively expanding in Poland this year, thus contributing to further diversification of our tenant portfolio across industry sectors. The sectors in which our tenants in Poland operate differ from those in the Czech Republic: in Poland, suburban logistics and e-shop facilities are the prevailing sectors, whereas in the Czech Republic our tenants operate primarily in the manufacturing sectors, especially the automotive industry and mechanical engineering" says Milan Kratina, Accolade's CEO.
"The Bydgoszcz Park consists of two separate buildings. They can easily be partitioned inside into a number of separate compartments, which can be leased to more clients. Our tenants include Oponeo.pl, the largest Polish seller of tyres and rims, Sims Lifecycle Services, a leading global provider of complete IT lifecycle management, and three logistics companies: DB Schenker, ROHLIG SUUS Logistics and C.H. Robinson," adds Lukáš Répal, Head of Accolade Poland.
"UniCredit is our major financing partner in the Czech Republic and we wanted to continue this successful cooperation also in Bydgoszcz. For the construction, we obtained favourable financing terms from the Pekao Bank," says Petr Mac, CFO Accolade, and adds that both buildings will soon be transferred to Accolade's Qualifying Investors Fund, whose role is to acquire finished and fully leased parks prepared by Accolade and other real estate firms.
Accolade is a pioneer, searching for new opportunities in new locations, which so far have not been discovered by the competitors. This provides a chance for growth and expansion. The fact that the premises are fully leased indicates that a good decision was made and that the project/location was well accepted by the market. We are glad to support Accolade in the Polish market," says Renata Grzonkowska, Director, Real Estate Financing MID Team of Bank Pekao S.A.
The area where Accolade is focusing its efforts is part of the premises that used to belong to DAG Fabrik Bromberg, a German wartime explosives factory. In 1948, the plant started making chemical products under the Zachem brand. In the nineteen seventies this chemical works employed 7,000 people and covered 2,000 hectares. Chemical production was finally closed down at the time of the financial crisis around 2010.
The Bydgoszcz Park is part of the Bydgoszcz Industrial and Technological Park, which is about five kilometres from the centre of the city. It is situated on the Bydgoszcz bypass and can be reached from primary roads No. 5 connecting Gdansk and Poznan, No. 25 connecting Konin and Koszalin, and No. 10 connecting Warsaw and Szczecin. The river port of Bydgoszcz is located near the Park on the E70 European waterway route connecting Antwerp and Lithuania.
The Bydgoszcz/Torun Region is situated halfway between the Gdansk port and Poland's central logistics hub in Lodz. The region's population is about two million. Bydgoszcz is also one of the major railway junctions in Poland. The country's main north-south and east-west railway corridors cross the area. Bydgoszcz has 16 universities with 45,000 students and Torun has nine universities with 40,000 students. The traditional local industries include food processing, chemical industry, farming, furniture making, paper production, electrical engineering and mechanical engineering