We are ready for sustainable solutions!
When we founded Accolade back in 2011, we knew that Europe was moving in a clear direction towards sustainability. It was already evident to us that this trend must not be ignored and had to become an integral part of our strategy. It is no coincidence that we now have a portfolio full of state-of-the-art, modern parks that are among the most sustainable in Europe!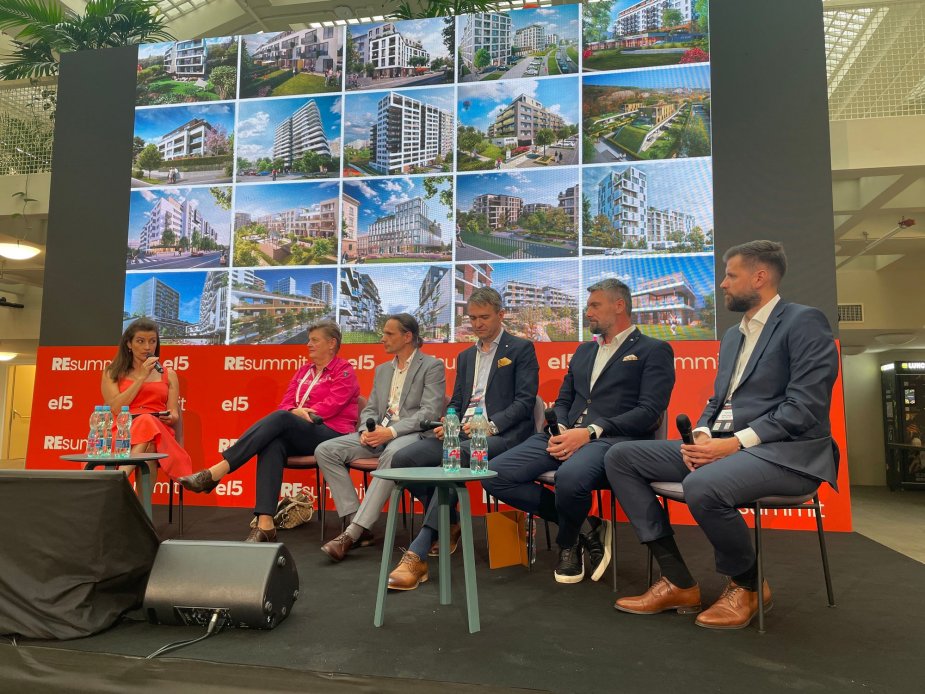 Sustainable buildings are a major talking point in our industry in their own right and were the focus of a panel discussion at the denik e15 REsummit conference. WHAT DOES ACCOLADE AS AN INVESTOR THINK ABOUT SUSTAINABLE BUILDINGS? Yes, each tenant has their own specific requirements based on the activities they perform at the site. But in general, we are set up in such a way that industrial properties must first and foremost be energy efficient, conserve water, use recyclable materials in construction, and adopt new technologies. And it is modern technologies and trends that we are constantly monitoring and thinking about how to implement them in the future, for example in the case of hydrogen, in our parks.
It was a great discussion on eco-friendly trends, so thank you to all those who took part: Simona Kalvodova from Czech Green Building Council, Stanislav Kutacek from Frank Bold, Jan Rezab from JRD, Martin Polák from GARBE, and of course our Head Of Business Development Tomáš Hanáček, who represented us at last Tuesday's REsummit.