Accolade Industrial Fund Q1 2023 results
The addition of the fund's fifth country, the effect of inflation clauses, contract extensions with substantially higher rents, plus the strengthening Czech crown - that was Accolade Industrial Fund's Q1.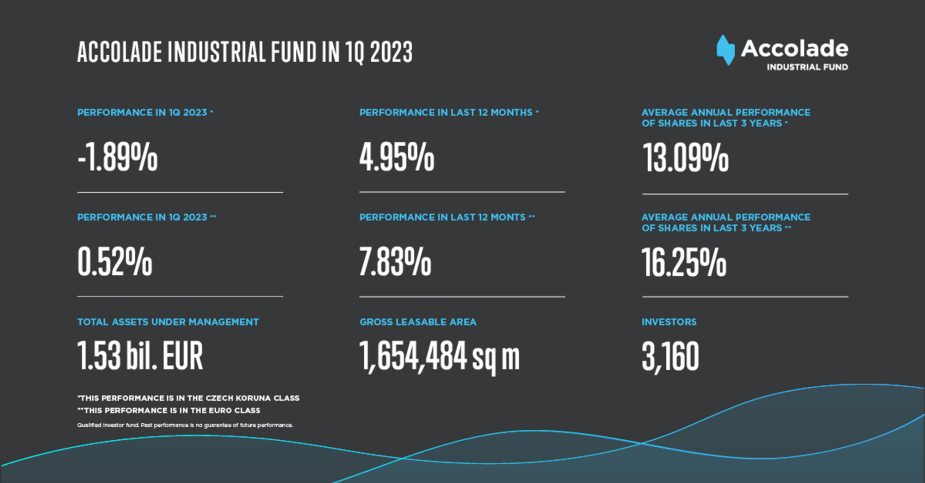 We are pleased to announce the expansion of the fund's portfolio into yet another country. In addition to properties in the Czech Republic, Slovakia, Poland, and Germany, we welcomed our first Spanish building situated in a unique location - the pearl of Andalusia, Seville, a city previously overlooked by investors.
Including Bydgoszcz IV in Poland, which was also added to the fund in the Q1, the figures are as follows: 31 industrial parks, 100 tenants, and a portfolio value of over 1.5 billion EUR.
It is certainly positive news that, since the beginning of the year, over 23,000m² worth of parks have been renewed in four locations in Poland and Slovakia, with rents almost 20% higher than the original terms. Effective rent has risen by up to 40%.
Thanks to all our investors who, like ourselves, believe that industrial parks are the future of the European economy.