Park Ostrov North is coming to life!
The Karlovy Vary region is very close to our hearts. We have been operating here for ten years, during which time we have become the most important investor in the region for our segment. And we continue striving to positively transform the area.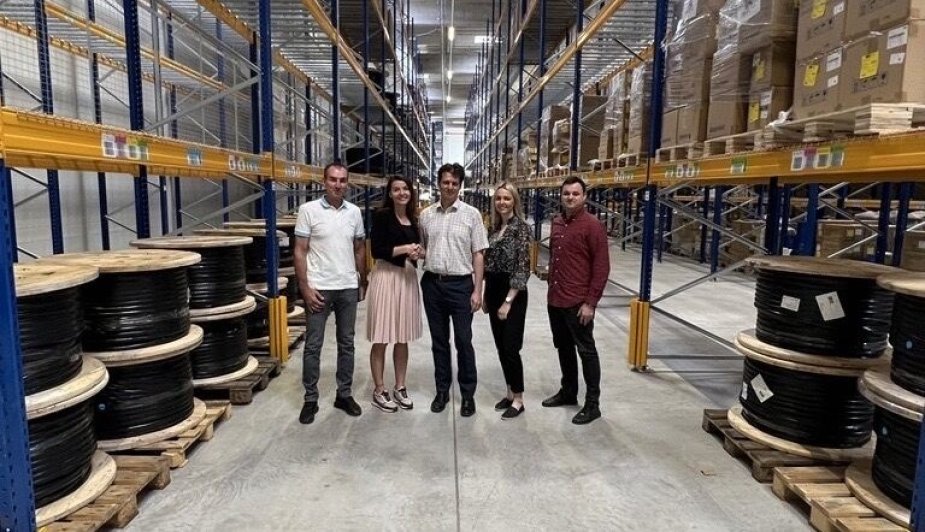 Recently, we had the extra honour of welcoming two tenants to our new park in Ostrov, West Bohemia. The companies who have taken over the new modern premises have been operating in the region for a long time, just like us. They are:
Amphenol Tuchel | The world's leading manufacturer of connectors, smart card readers, and a major supplier of wiring harnesses and connecting systems for industry, automotive and railway.
Kokiska | The company behind the e-shop of the same name. They were established in 2008 and mainly specialise in leisure products.
The big advantage of the whole project, situated on the brownfield site of the former Škoda Ostrov plant, was that we did not have to change the character of this traditionally industrial region. Revitalised sites are always an attractive option for prospective tenants, primarily because of their excellent technological, energy and transport infrastructure.
We believe that the new premises, which aspire to the 'Excellent' level of BREEAM certification, will help both companies develop their already successful businesses.