Top Woman in Real Estate award for Malgorzata Więcko
Małgorzata Więcko, Head of Asset Management Accolade in Poland, has won the Top Woman in Real Estate title in the Asset and Real Estate Management category. This award is given to women who stand out for their commitment and whose work inspires others to action.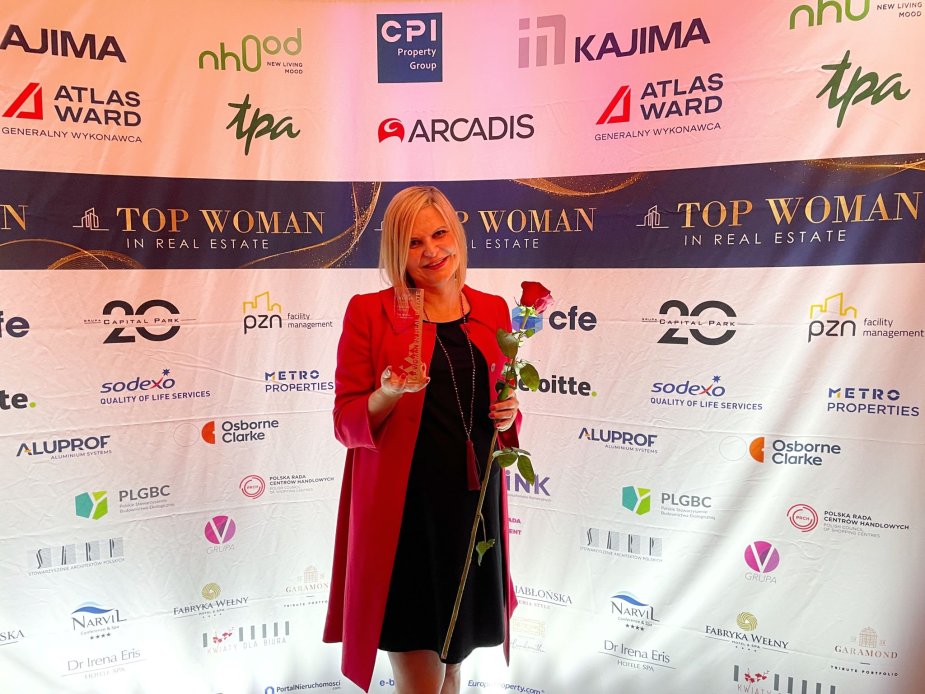 Malgorzata and her team successfully manage Accolade's industrial parks in Poland, covering more than 1,300,000 sqm. She is also the initiator of the Accolade Industrial Art program, which successfully combines art with industrial space. Furthermore, Małgorzata is involved in ecological initiatives and contributes to promoting sustainable development in the industry.
The award granted to Małgorzata is a recognition of her work, but also confirms her exceptional team leadership skills. In line with Małgorzata's motto, teamwork forms an essential foundation for success.