Accolade Stories #2 - Murals in Poland
Imagine a young girl launching a paper boat from a grassy bank. She watches intently as it slowly drifts away downstream. It is a simple symbol - a fragile vessel floating on the clear water surface. This moment reminds us how even small yet creative ideas can be a source of great inspiration. We take just as much inspiration from the mural by artists Jakub Bitek and Łukasz Chwałek, which decorates the sprinkler tank at our Gorzow Wielkopolski park.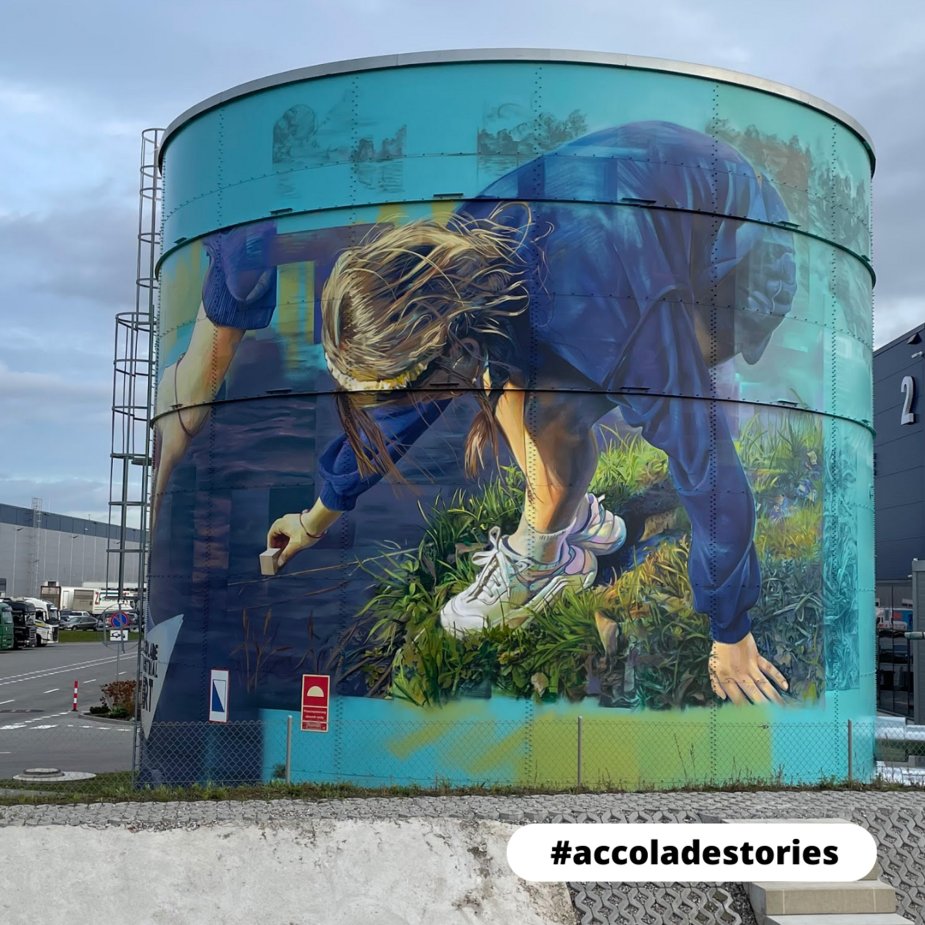 The Warta River, which the mural depicts, is the heart of Gorzow Wielkopolski, an industrial city in western Poland. It is a prominent element in its history and identity. Like this river, which acts as an important transport and distribution channel, our local industrial park brings dynamism and vitality to the region.
The mural with the girl and paper boat reflects our efforts to be in harmony with nature. It highlights that our activities affect the world around us and that we have a responsibility to maintain balance between the technologies we use and the natural resources entrusted to us.
We know that our path leads through not only our industrial parks, but also through the hearts of the people and nature we cherish. That's what we've committed to in our ESG goals.