The well-deserved summer holidays are here!
As things slow down a bit towards the end of the school year, we decided to let the children peek behind the scenes at their parents' work. Since we respect the rule that all good work, including school work, should be rewarded, we organised an engaging and playful set of activities for them at our Prague office.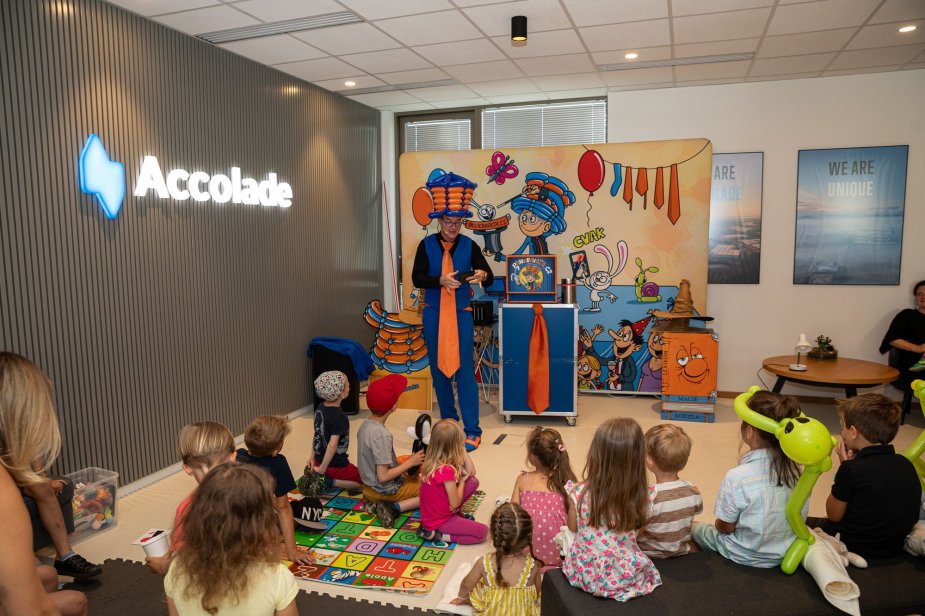 Face painting, sweet surprises, even a magician at the end. In exchange for a picture entitled 'What I'm looking forward to this summer', the children also received an Accolade summer kit containing everything they need for a great school holiday.
Of course, we didn't forget about children in other countries. These packages will be heading their way too and we firmly believe that they will have an unforgettable summer holiday!
In the photo gallery you can get a sense of the lovely atmosphere in which the whole event took place. Have a wonderful holiday!