Accolade Stories #4 – Brownfield in Bydgoszcz
A tale with a dramatic storyline but a happy ending. That is how you could describe the long history of the site of our industrial parks in Bydgoszcz, Poland. Join us as we look back into the past to find out how, for example, Alfred Nobel, fits into this story.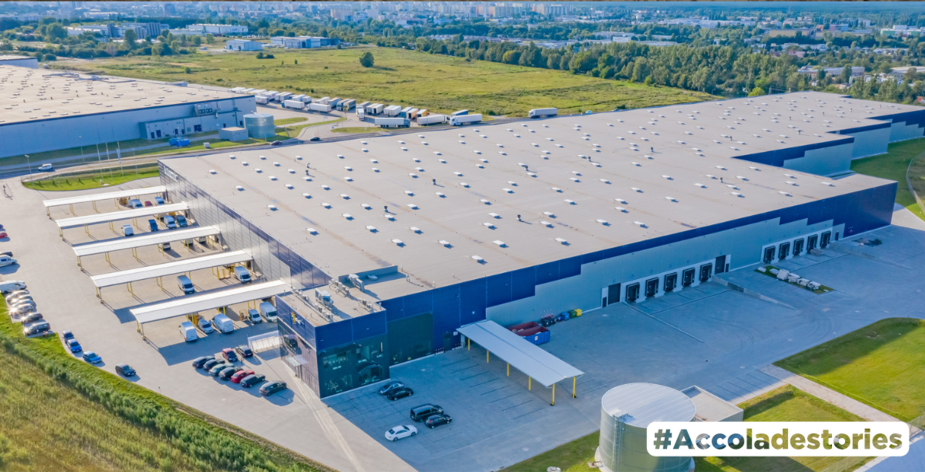 During the Second World War, Germany established an explosives and munitions assembly factory called DAG Bromberg on the site of today's industrial facility. The malevolent purpose of the incredible 230,000 hectare factory was to support the manufacture of war machinery. The factory belonged to the DAG, the Dynamite Corporation, hence the link to Alfred Nobel, the inventor of dynamite, since he founded the factory in the second half of the 19th century.
Even by 1945 the area was still not much improved. Part of the building was converted for use by state-owned chemical company Zachem, which employed 7,000 people in the 1970s, one of the largest employers in the region. The down side was the extensive pollution of the surrounding soil and water resources with substances with highly toxic potential.
The state-owned enterprise was one of the largest employers in Bydgoszcz until 2006. However, the planned privatisation of the period eventually led to the site's complete bankruptcy, and in turn the company's bankruptcy in 2013.
And this is where the next chapter of one of the largest industrial sites in the country finally began to be written. The city gradually started work on the construction of the Industrial and Technological Park, which today includes four of our industrial facilities, with a total area of over 215,000 m². This place has thus become a symbol of technological progress and major investment by global companies. It is also proof that even areas with a chequered past can be given a new lease of life and a happy ending - or rather, a new beginning.