The redevelopment of the historical brownfield in Kojetín continues. Accolade Group has submitted an EIA application for another project
Accolade plans to build a production and logistics park with an area of approximately 36,000 square meters and a height of 17 meters on the site of the former sugar factory in Kojetín. The facility will meet the high standards of modern industrial buildings and aspire to obtain BREAAM sustainable certification at one of the highest levels.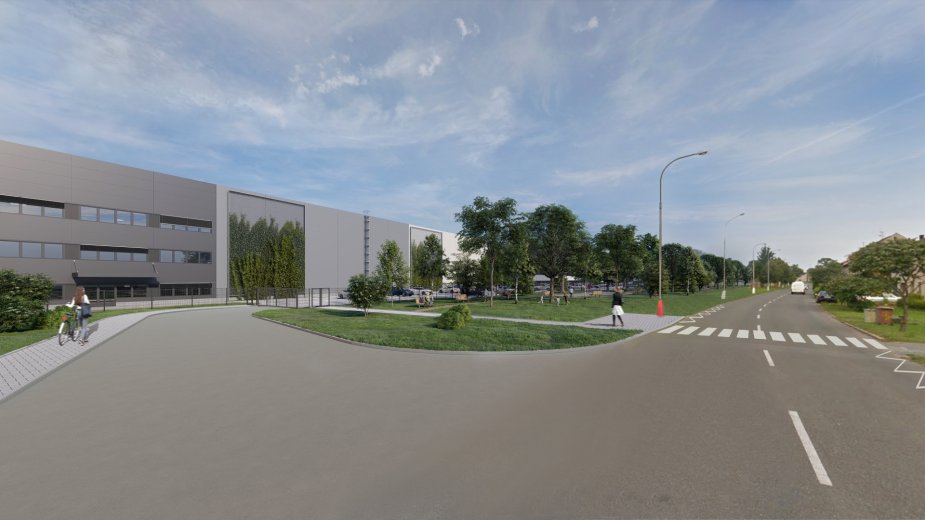 The project is currently being developed for tenants active in the HVAC manufacturing sector with associated storage needs. "The proposed project is the result of discussions with Kojetín council members and local residents. Its final design reflects various aspects for a mutually satisfied coexistence. We believe that modern industrial premises will once again attract other major European companies to Kojetín and its surroundings with new jobs and a wider choice of industries and professions and will help to further raise the standard of living in the locality," said Jiří Stránský, Head of Development in Accolade.
The site is designed with an emphasis on separate passenger and truck traffic. Passenger traffic will be routed from Padlých hrdinů street (from the town of Kojetín) and truck traffic will be routed to the site via the roundabout which is already built. "During the preparation of the first phase of the Kojetín industrial park, we were approached by a large number of companies that wanted to operate in the Kojetín area. Since we have invested heavily in the area and built a perfect transport link, it makes sense for us to continue to support the creation of an economic hub, which was started by the robotic center for Amazon," added Stránský.
The project's strength is its environmentally friendly design with key elements such as a photovoltaic power plant on the roof of the building, a green façade, the construction of a cycle path with a sidewalk with a direct connection to the station or the implementation of a publicly accessible park, which will include a children's playground, a workout area, benches, etc. The park will use watering from rainwater from the site and will also include, for example, a lizard habitat, a beetle area and an insect hotel.
The advantage of the project is the minimal occupation of farmland and thus another opportunity to use brownfield land. Accolade Group is already behind the project of the first multi-storey distribution center for the e-commerce company Amazon in Kojetín, which is one of the most modern buildings of this type in the Czech Republic. Its total area exceeds 187,000 square meters, but thanks to its height of 27 meters, it will occupy a floor plan of only 51,000 square meters. The entire building is heated by heat pumps and photovoltaic panels with an output of approximately 4 MW are installed on the roof.