Back of the net!
In all our projects, we take pride in our support for local communities. So when we learned that portable goals would be useful for the footballers at a local club in Hostomice, North Bohemia, Panattoni and ourselves had no hesitation. We had already provided new kits for their young footballers and now hope that the donation of some new goals will lead to them scoring plenty more in training and matches!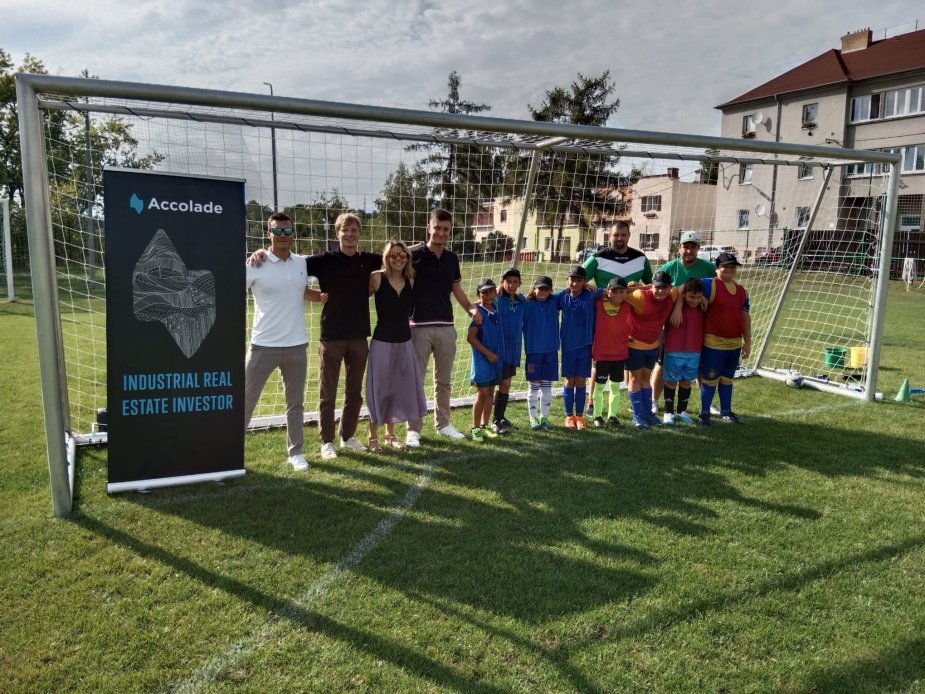 "It is an integral part of our strategy that Accolade projects also contribute to improving the living standards of local residents in whose neighbourhoods we operate. We always direct our support to specific areas where we know it's most needed. Hostomice is a particularly good example as we were able to make children happy - whether it was within the football club or through our help renovating the areas around the school," added Jiří Stránský, Head of Development at Accolade group, referencing the donation of new sports equipment, which took place during the afternoon training session.
As you can see for yourself in the photo gallery attached, it was truly a great atmosphere. We have our fingers crossed for the Hostomice footballers, hoping to see them to score plenty of screamers in their new goals!