Here are Accolade Industrial Fund's Q2 results!
Increased return for Czech crown investors and the value of real estate in the fund exceeding EUR 1.6 billion - here are #AccoladeIndustrialFund's Q2 results!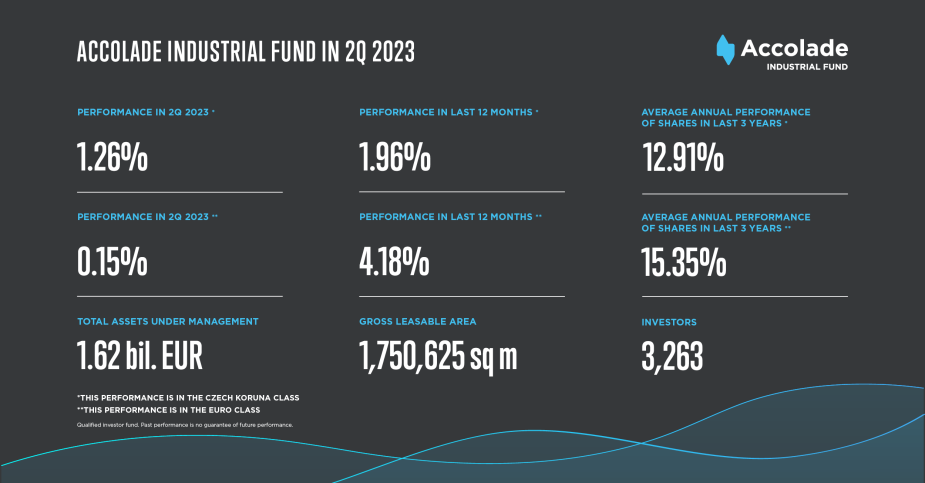 The results reflect the current economic situation, where commercial property prices are falling in most developed markets. However, they also reflect rising rents, which have increased by up to 70% in the last three months. The current annual rental value of the fund's properties is therefore slightly above 92.8 million EUR. In addition, our portfolio continues to grow, with the total area of the parks now exceeding 1.75 million m².
We continue to believe in the strength of industrial real estate and its important role in Europe. If the European economy aims to make its mark in a global context, it needs additional space for production, storage, and sales. This is partly because of security, but also due to the need to lower products' carbon footprint. The Accolade fund is ideally positioned to benefit from these trends and deliver substantial returns over the long term, as well as contributing to the next stage of the development of a prosperous Europe. Thank you for your trust!