Accolade holds a strong position in the warehouse market in Poland with over 1.3 million sqm of leased space and is expanding investments in the new regions
Accolade's portfolio, as of the end of the first half of 2023, amounts to over 1,300,000 sqm of a total leased space, in 26 modern warehouse parks across Poland
The investor keeps a leading position in several regions of Poland, including Western Pomerania, Kuyavia-Pomerania, Lubuskie, and Podlaskie
Accolade continues its sustainable development strategy, obtaining BREEAM certificates for its investments, and supporting local communities
The investor has achieved the first BREEAM Outstanding certificate for an industrial building in Poland, making it the highest-certified building in the industry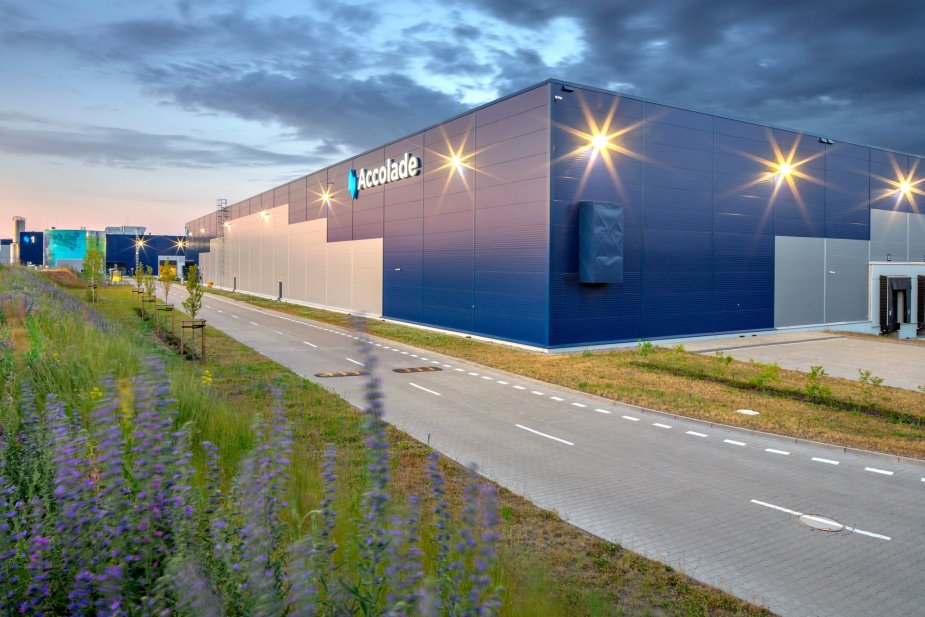 In the first half of 2023, Accolade continued its commitment to the expanding of the Polish warehouse sector by leasing 185,000 sqm of warehouse space, which is a result close to achieved in the same period of last year. The number of new lease agreements remained at similar to the first half of 2022 level, with 103,500 sqm leased. Among the largest deals were lease contracts with Regesta for 32,900 sqm in a park in Ruda Śląska and with KOSTAL Automobil Elektrik for 17,000 sqm in Świdnik, where the newest project in the company's portfolio is located. Additionally, Accolade doubled the size of the leased area through the extension and prolongation of agreements with existing tenants. In total, contracts for 81,500 sqm were renewed, with major transactions including an agreement with Tyco Electronics Polska, which occupies 56,000 sqm in Park Szczecin I, and with Iveco for 16,500 sqm in Park Zielona Góra. By the end of the first half of 2023, Accolade's total leased warehouse space reached 1,300,000 sqm across 26 parks located throughout Poland. The total value of the portfolio under management is over EUR 1,3 billion.
"These results confirm that Accolade is not only a trusted investor but also an experienced asset manager. Despite the challenges and uncertainties related to macroeconomic factors in the first half of this year, our company, thanks to its local perspective and experience gained in both European and domestic markets, actively invests and flexibly responds to the changing business environment. We believe in the potential of the Polish warehouse sector, which is why we continue our successful efforts focused on creating modern, environmentally friendly warehouse parks that contribute to the country's economic development and meet the demands of our tenants." said Jarek Wnuk, Managing Director of Accolade in Poland.
Accolade continues to be a leader in several regions of Poland. Its strong position is particularly noticeable in locations along the western border. The record holder is the West Pomeranian voivodeship, where the investor owns warehouse parks, with a total area of almost 420,000 sqm in Szczecin, Goleniów, and Koszalin. The scale of investments in this region has led the investor to open in Szczecin its first regional office, with the intention of active cooperation with the local community and creating even better conditions for building business relationships, including companies operating in Szczecin and its surroundings. Accolade is also highly active in the Kuyavian-Pomeranian voivodeship, where it owns parks with a total area of nearly 250,000 sqm in the Bydgoszcz region, as well as in the Lubuskie voivodeship with parks in Zielona Góra covering 170,000 sqm.
"Poland is undoubtedly a leader in terms of newly constructed industrial facilities in our portfolio. Accolade, recognizing the potential and significance of markets in this part of Europe, consistently invests in the Czech Republic, Germany, Spain, the Netherlands, and Slovakia, and we also plan to enter new markets soon. We believe that attractive locations, developed infrastructure, access to a skilled workforce, supported by our commitment to sustainable development, are the foundations for dynamic growth and increasing demand for industrial-logistics spaces in Europe." said Lukas Repal, Chief Operating Officer of the Group.
In Poland, the investor not only focuses on expanding its portfolio through investments in new locations but also expands in existing ones. An example is the completion and full leasing of the second park in Białystok. In total, Accolade owns 80,000 sqm here. The company's investments have positive impact on the local economy and contributed to the creation of 12,500 new jobs throughout Poland.
A common characteristic of the parks is also their focus on ecology. Accolade has developed an investment assessment system that prioritizes brownfield sites. Revitalized areas amount to as much as 30% of the Group`s portfolio. This commitment is evident through the BREEAM certifications received for all the parks. The investor aims for new parks to be certified at least at the "Excellent" level. Accolade's Park Szczecin III received special recognition and was awarded a BREEAM certificate at the "Outstanding" level, making it the first industrial building in Poland to achieve such a high certification.
The company is more than just about business initiatives. It has established, among other things, the Accolade Industrial Art, which introduced art to industrial spaces. In the first quarter of this year, as part of this initiative, an outdoor exhibition dedicated to the industrial history of Załom was opened, where the largest Accolade industrial park in Poland – Park Szczecin I - is currently located. Additionally, educational programs aimed at children and youth are also implemented through the investor's initiatives. An example can be the ecological workshops conducted in Zielona Góra, where students learned about bee life and understood their importance for the natural environment. Accolade also collaborates with the "Teatr za Jeden Uśmiech" (Theater for One Smile), whose actors bring joy to children in hospitals. Such events are an integral part of Accolade's strategy, which emphasizes building close and positive relationships with local communities.
Media contact:
Patrycja Rabińska, patrycja.rabinska@marielhaan.com, 504 006 016
Marta Lewicka, marta.lewicka@marielhaan.com, 603 740 630