Central Europe's Best Industrial Zone is in Cheb. Thanks to Accolade.
The Cheb industrial park is the best in Central Europe. A pool of experts compared industrial parks mainly in Central Europe for CIJ Awards 2017, and the above statement is the result of the comparison. Cheb owes its top ranking to Accolade Group's investments in industrial rental buildings, built for DHL, BWI and Tchibo. No other park achieved a better performance. In addition, Accolade Group's building for Tchibo won a top ranking as the best standalone industrial building for rent.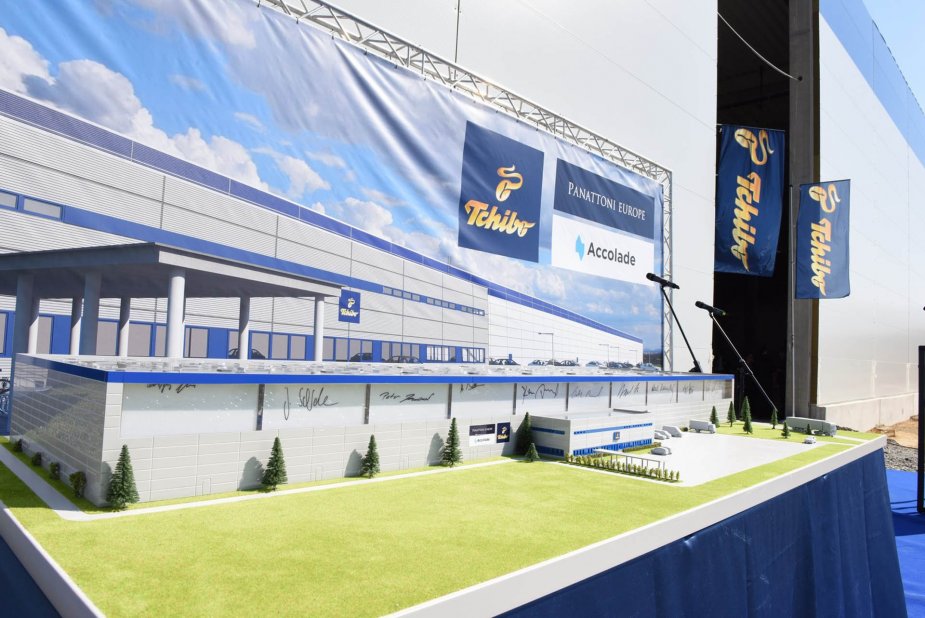 "We'll continue investing in the Cheb industrial zone. We have already leased out more than 100,000 square metres and we want to double this area," says Milan Kratina, Accolade Group's CEO. "The awards are great. And investors in the Fund will certainly also be happy to see that they participate with us in something that is the best of what's around in Europe today."
"Interest shown by potential tenants continues to be high, which we think is plain evidence of how attractive the Cheb industrial zone is. I believe Cheb will grow steadily to become one of the largest industrial parks in Central Europe. Our estimate is that the value of our rental buildings in Cheb will grow to five billion crowns," adds Kratina.
Accolade Group's existing three rental buildings in Cheb are used by DHL, BWI and Tchibo. DHL has there a distribution and servicing base for the Sky Deutschland satellite television facilities; BWI Group makes in Cheb shock absorbers and dampers for premium brand cars such as BMW, Volvo, Audi, and also, for example, Opel.
Tchibo is Accolade's third tenant in Cheb. It uses an area of 40,000 m2, but in a couple of months it will expand to the other part of its building to occupy a total lease area of almost 80,000 m2. The building for Tchibo will be the second largest industrial area for rent ever built in the Czech Republic. Known primarily as a seller of coffee, Tchibo is also one of the largest online sellers of clothing and accessories. It uses the space it occupies in Cheb as a base for its online business activities.
The experts approached by the CIJ compared industrial parks in the countries of Central, Eastern and South-eastern Europe. About six hundred commercial real estate specialists took part in the evaluation. The evaluation was carried out in two steps. The hall of fame, where the Cheb Industrial Zone and the Tchibo building have been introduced, was only open to the winners of the first rounds held in each of the countries involved in the evaluation, i.e. the Czech Republic, Slovakia, Poland, Hungary, Romania and Serbia. Evaluations of commercial real estates for CIJ Awards at the national level already have a 16-year history.