The Panattoni D5 Hořovice Park will Store Alcohol & Sweets
The industrial developer Panattoni Europe built a new storage hall for Raben Logistics Czech near the town of Žebrák in Central Bohemia. The hall, 24,000 square metres in size, will serve for the storage of sweets, alcohol, and also dog food. The logistics and warehousing service provider is moving to the new hall from an existing nearby building to gain uniform space and more room for storage. The building will be owned and rented out by the Czech investment group Accolade, with which Panattoni Europe has been cooperating on a long-term basis. The existing and potential clients of Raben Logistics Czech took part in the new hall opening ceremony.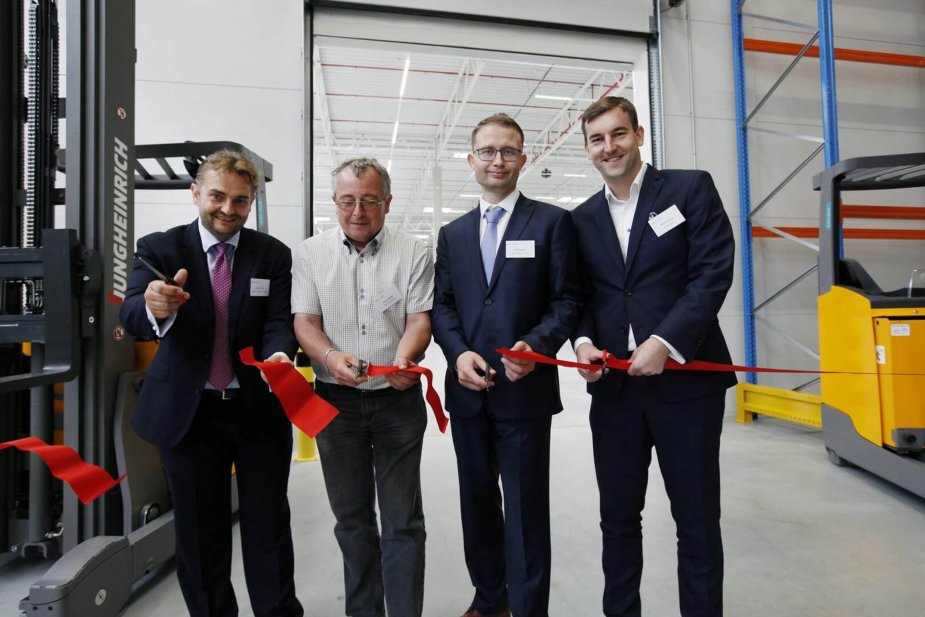 "Our branch in Hořovice is very important to us, because it provides, for example, the local distribution of food consignments in a special controlled temperature regime to different regions. In addition, there is excellent transport connection to Germany. We are therefore very glad to be moving just next door and that, thanks to extended storage possibilities, we will be able to increase our logistics capacity," says Jakub Trnka, Raben's CEO for the Czech Republic and Slovakia.
"Food storage is a challenge and the construction of logistics halls for food products has specific requirements. Thus, for instance, the new hall for Raben has a controlled-temperature section (up to 18°C) for the storage of food products, such as chocolate. I am glad that, working together with Accolade, we were able to meet the client's requirements and I believe the client's customers will appreciate it, too," says Pavel Sovička, Panattoni Europe's CEO for the Czech Republic and Slovakia.
"Although the number of companies renting space from Accolade is already more than thirty, Raben at Hořovice is Accolade's first tenant in the Czech Republic specialising in foodstuffs. And of course, it is also a strong logistics firm. I am very glad that they picked us. Raben is a superb client and, in addition, it contributes significantly to the diversity of our tenants," says Milan Kratina, CEO of the Accolade Group. "Accolade's total investment at Hořovice now exceeds half a billion crowns," adds Kratina.
Raben Group has operated in the Czech market since 2008. It offers comprehensive logistics services tailored to companies of different sizes, including local and international road haulage operations, contract logistics and value-added services (VAS). It focuses primarily on food logistics services, which account for almost 30 % of its activities. One of the companies of the Group, Fresh Logistics, specialises in the logistics of fresh products, which must be handled and transported in controlled temperature regimes, and therefore the new warehouse in the Panattoni D5 Hořovice Park is equipped with a cold storage chamber where the temperature is kept below 6°C. The company serves clients such as Nestlé, Saeco, Heinz, GlaxoSmithKline, Osram, Haribo and others.
The Panattoni D5 Hořovice Park opened last year. It is located at exit 34 of the D5 motorway, in one of the last free areas with direct connection to a trunk road, considered by investors as the most attractive in Central and Eastern Europe. The first building 10,000 square metres in size is used by Saint-Gobain Sekurit, helping to streamline the distribution of windscreens for luxury brand cars.
Panattoni Europe has recently been named the largest industrial developer in Europe according to the latest Top Property Developers ranking by the PropertyEU magazine. The company topped the category of total amount of industrial space delivered to the market in 2014-2016. The staggering 2.71 million square metres made Panattoni Europe number one developer of industrial real estate in Europe.