DHL is expanding in the Cheb Panattoni Park
The industrial developer Panattoni Europe is building in Cheb a new distribution centre for the DHL Supply Chain. The extension of the building will be 30,000 square metres in size, and up to 200 people from Cheb and the surrounding area will find jobs there. It will serve to store goods for a leading cosmetics manufacturer and distributor. The building will be put in operation at the beginning of next year. It will be owned and leased out by the Czech investment group Accolade, with which Panattoni has been cooperating on a long-term basis.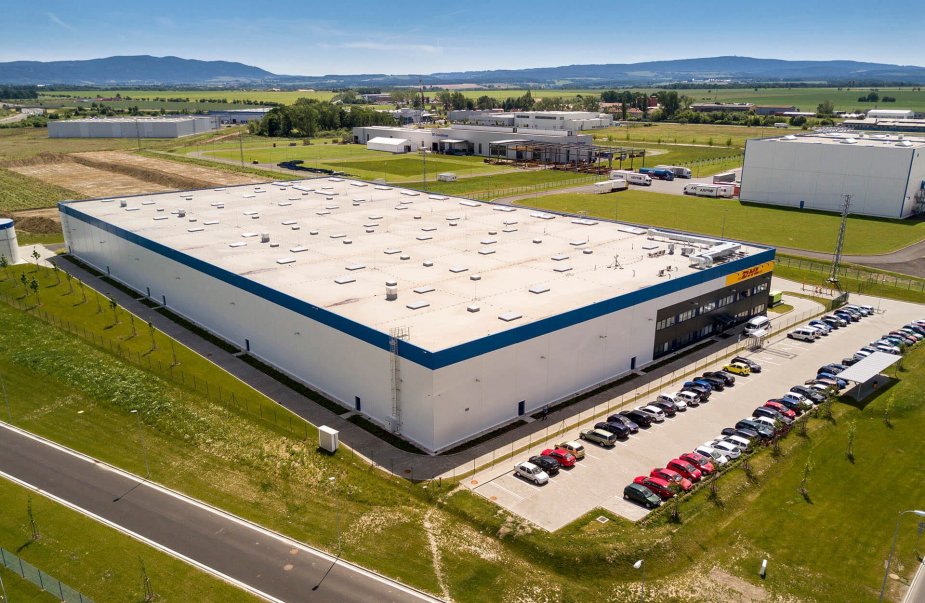 "We have long been cooperating with DHL, and Cheb is becoming a symbol of this successful relationship. In less than two years, a hall 15,000 square metres in total size was built here for a leading provider of logistics services, and it is now being expanded by 30,000 square metres. I would like to point out not only the new jobs to be created at the site but also the "green" technologies to be implemented in the hall. We want all our new industrial halls to be as environmentally friendly as possible," says Pavel Sovička, Panattoni Europe's CEO for the Czech Republic and Slovak Republic.
The distribution centre will bring new job opportunities to the region. "Over 100 people are expected to work in the warehouse in the first year and this number will almost double within three years," says Gabriela Kahounová, HR Director of DHL Supply Chain. The DHL Supply Chain company provides its employees with a wide range of benefits and educational programmes, ranging from language courses to training in operations outside the country, including the opportunity to achieve a Supply Chain Specialist Certificate in the DHL global educational programme.
"The value of the building leased to DHL in Cheb will be around 800 million crowns after completing the extension," says Milan Kratina, CEO of the Accolade Group. "The industrial park we are building in Cheb is among the fastest growing industrial parks in Central Europe. It is perfectly located to serve the German market, and as such it is a favourite logistics base. DHL and other Cheb tenants invest heavily in operational automation and robotics and, as a result, their branches in Cheb belong to the most advanced ones in the world," adds Kratina.
The new warehouse will offer an array of modern technologies and environmentally friendly solutions. DHL lays much emphasis on the use of new technologies, which simplify working processes and make them easier for employees: for example, retrieval of stored items by voice or leading-edge security controls. The new distribution centre will be included in the GoGreen environmental programme, a global initiative by Deutsche Post DHL, whose ultimate goal is to reduce CO2 emissions to zero by 2050. The most advanced sustainable-energy measures will be designed as part of the new distribution centre and will include the use of economy LED lights or intelligent control systems reducing light and energy emission.
Panattoni Park Cheb is of the fastest growing industrial park in Central Europe. The development company Panattoni Europe has been able to bring four new investors to the Panattoni Park during the last three years. The total leasable area has already exceeded 100,000 square metres