This year alone, the Accolade Fund has received another CZK 1.25 billion from investors
As much as 1.25 billion crowns has already been invested this year through the Accolade Fund in industrial rental buildings for the light industry, e-commerce and logistics. The Fund used this money from investors to buy six large industrial properties at Cheb and Hořovice in the Czech Republic and in Szczecin and Lublin in Poland. The purchase of another four buildings in both Poland and Czechia is under way.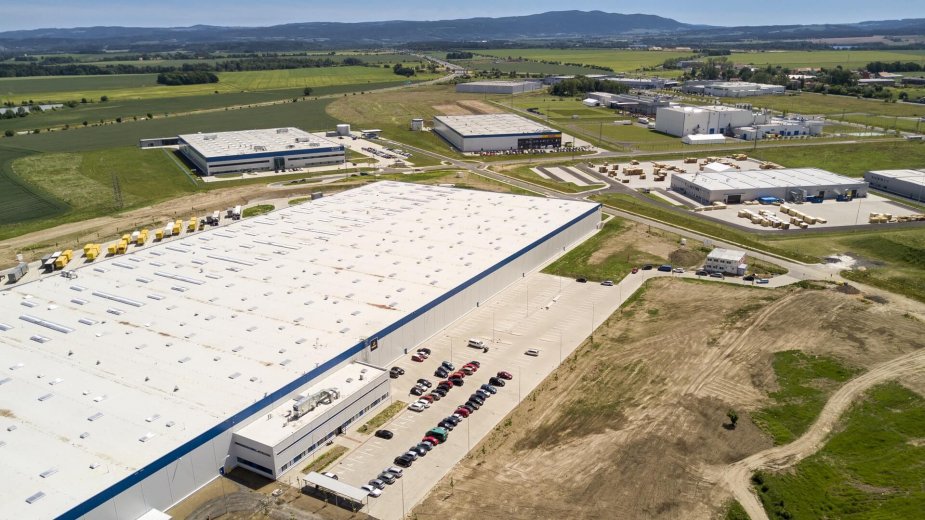 "This year's subscription practically doubled the volume of investments in the Accolade Fund," states Milan Kratina, Chairman of Accolade Fund's Board. "There is a high demand for new industrial properties for rent in Central Europe; and we have a sufficient number of prime properties, which are being prepared for entry into the Fund," explains Kratina.
"We thank our investors for their appetite to invest with us in industrial real estate. Accolade is the only fund of qualified investors that invests exclusively in new first-class industrial properties at convenient locations in Central Europe. We're glad to have opened the door for a number of people to take part in the growth of this market," adds Kratina.
Currently the Accolade Fund owns 15 industrial buildings for rent in the Czech Republic and Poland. Another four properties are in the purchase process now. When these transactions are completed, the Fund's portfolio will comprise a total lease area of over 340,000 square metres, worth more than 5.7 billion crowns. One-third of the total area of the Fund's properties is leased to e-shops, thirty per-cent to manufacturing companies and twenty per-cent to logistic companies.
The Accolade Fund's total net asset value is 2.3 billion crowns. Six banks participate in the financing of its transactions: the most important among them are the UniCredit Bank and Česká spořitelna, member of the Erste Group, in the Czech Republic, and Bank Zachodni WBK, member of the Santander Group, mBank, and Bank Pekao in Poland.
"E-shops' demand for large logistic spaces has been enormous in recent years, and this is reflected in tenant structure," says Milan Kratina. "The Fund is therefore specifically preparing for the entry of several large manufacturing projects in 2018. I can mention, for example, the second building for KION at Stříbro, worth 600 million crowns, leased to KION for fifteen years for high-tech manufacturing of logistic robots," adds Kratina.
Almost two hundred persons, including business owners, top managers, partners in consultancies, law offices, family offices or other funds, have already made investments through the Accolade Fund.

The Accolade Fund owns rental properties at Ostrov near Stříbro and at Hořovice on the D5 motorway, in Cheb on the D6 motorway, at Týniště nad Orlicí, and also in Szczecin, Bydgoszcz or Lublin in Poland. Their tenants include companies such as Tchibo, KION, BWI, Raben, Ideal Automotive, Oponeo, Alpha Corporation, DHL, Pierce, Saint-Gobain, DB Schenker, Dynamic Parcel Distribution – DPD, C.H.Robinson and others.