ČSOB lends half a billion crowns to Accolade
During the last three months, Československá obchodní banka (ČSOB) provided Accolade with loan facilities of almost 20 million euros, i.e. around half a billion crowns. The bank thus contributes to financing the continued construction of the industrial park in Cheb and the acquisition by Accolade of a rental building for light industry and logistics at Pavlov near Prague.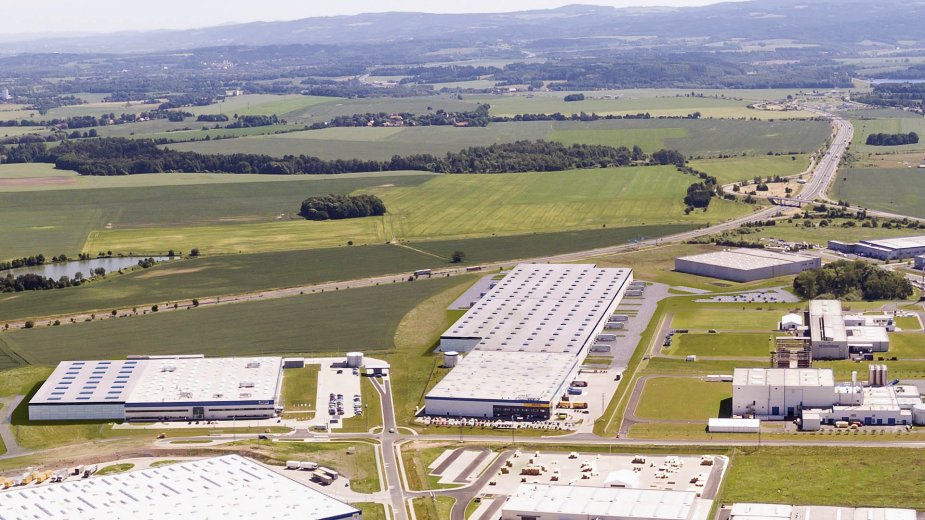 "Československá obchodní banka is already the sixth credit provider working with Accolade. The total value of the loans currently extended to Accolade is almost four billion crowns," says Milan Kratina, Accolade Group's CEO and Chairman of the Board of the Accolade Fund. "It was our internal target to increase the number of banks we work with and we have reached it now. I much appreciate the confidence ČSOB vested in our investment plans," adds Kratina.
"We see Accolade as an outstanding player in the industrial real estate market in the region of Central Europe. We appreciate working with them and we are pleased to be one of their financing banks," says Jakub Pospíšil, Corporate Banking Representative of ČSOB.
"We use the funds borrowed from ČSOB to finance the extension of the lease area for DHL in Cheb by 30,000 square metres. The area currently leased to DHL in Cheb is around 15,000 square metres and the company decided to avail itself of the opportunity to expand beyond the current size", explains Tomáš Procházka, Accolade Group's CFO.
The Accolade Group invested in the construction of three rental buildings for light industry and logistics in Cheb. They were built to measure for Tchibo, which operates a distribution centre for its e-shop there, BWI, manufacturer of automobile suspension systems, and DHL. One by one, the three buildings have been taken over by the Accolade Fund. It is planned that the Accolade Fund will also become the owner of the new extension of the DHL building.
Another loan is intended for the acquisition of a fully leased building 11,000 square metres in size at Pavlov near Prague. The tenants operating in the building are Panalpina and Ecommerce Europe. Initially owned by the Logistics Fund, managed by AEW Europe, it will become the property of the Accolade Industrial Fund, which is a qualified investors fund specialising in industrial real estate acquisition and long-term lease in Central Europe.