Accolade meets Polish Prime Minister
Mateusz Morawiecki, Prime Minister of Poland, met the owners of the Accolade Group, Milan Kratina and Zdeněk Šoustal, in Karlovy Vary on the occasion of the Czech-Polish Economic Forum to talk about Accolade's development plans in Poland.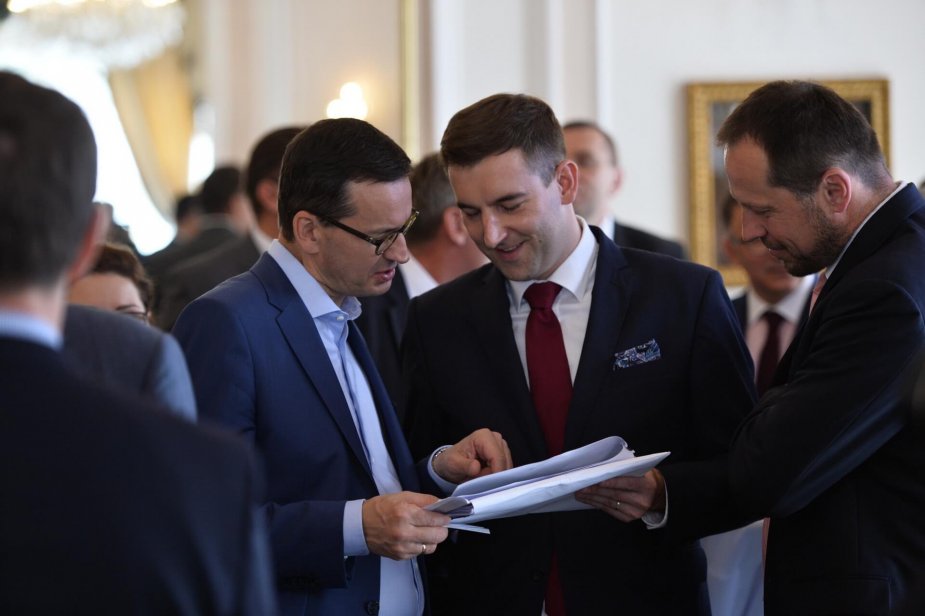 "Today we have eight industrial parks in Poland, where more than seven thousand people work, and we are planning to expand further. We want to maintain a tenant portfolio consisting of 30% manufacturers, 30% logistics providers and 30% online merchants," explained Milan Kratina, Accolade's CEO and co-owner, to Polish Prime Minister Mateusz Morawiecki.
For example, Accolade is revitalising a brownfield in Szczecin, where Messerschmitt fighter aircraft were made during World War II and cables during the communist era, and where a modern industrial park is being built with Czech investment. Similarly, Accolade is regenerating the premises of former chemical works in Bydgoszcz and is operating in other places in Poland.
photo source: www.vlada.cz