Accolade Fund: close to reaching EUR 400 million in total assets and exceeding 500,000 sq. metres of total industrial rental space
At the end of September or in early October, the Accolade Fund will exceed the symbolic mark of half a million sq. metres of fully occupied rental space for light industry, e-commerce and logistics. This will move the Fund closer to another magical mark: ten billion crowns worth of properties under its management. If all pending transactions are taken into account, the Fund's rental property portfolio will increase to 515,000 sq. metres, worth in total 351,500,000 euros, which is more than nine billion crowns.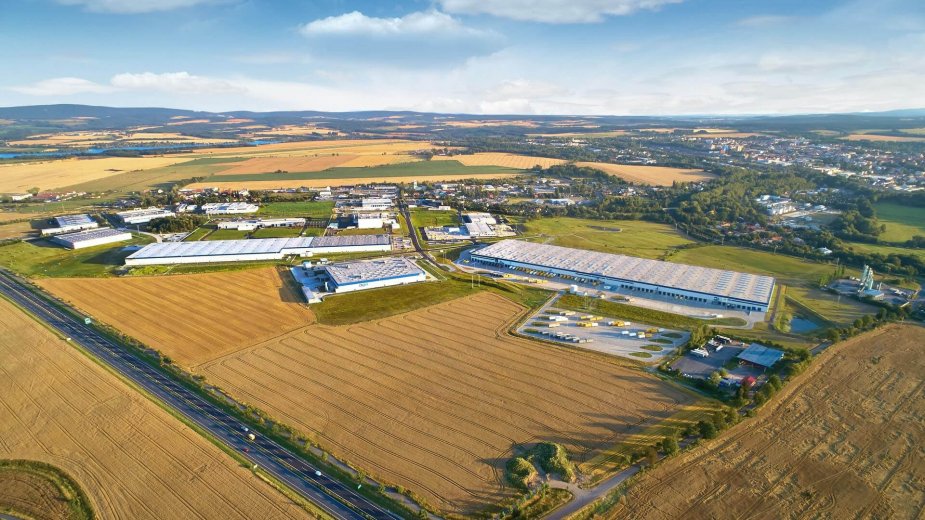 Investors put almost EUR 200 000 in the Accolade Fund on average every day.
The Accolade Fund will exceed 500,000 sq. metres of fully occupied rental space at the end of September.
This will push the value of properties in the Fund's portfolio to ten billion crowns.
"The Accolade Fund obtained more than a billion crowns from investors in 2018. Converted to days, this means that investors put almost 200 000 euro in the Fund on average every day," says Milan Kratina, Chairman of the Accolade Fund's Board of Directors. "This year again, at the end of September, we are offering an extra date for joining the Fund or adding more investment in it" adds Kratina.
"Thanks to the Accolade Fund, qualified investors, including the smaller ones, can put their money into properties that are fully leased to tenants such as DHL, KION with its brands Linde, Still and others, Tchibo, and other system global firms. The Fund already has as many as sixty such tenants," explains Kratina how attractive the Accolade Fund is.
This year to date, the Accolade Fund has used investors' money to buy almost 200,000 sq. metres in eight fully leased buildings for light industry, e-commerce and logistics in the Czech Republic and in Poland.
"We invest in prime properties, leased on a long-term basis to prime tenants and generating stable and predictable cash flow. The Fund's portfolio is financed by credit lines obtained from six prime banks operating in the Czech Republic and Poland. The Fund is creating value for investors in the long run by collecting rent while gradually repaying the credit lines," explains Milan Kratina.
Two industrial buildings are currently in the acquisition process in Poland: one in Lublin, the other in Zielona Gora. Investments in at least two more buildings are planned for the next quarters in the Czech Republic: in Ostrov near Stříbro and at Přeštice south of Pilsen.
The Fund's buildings are specifically designed and operated to consume minimum energy and water, generate minimum waste and be friendly to the environment and to the people working there, as confirmed by the certificate of BREEAM Good to Very Good or Excellent rating.
Accolade Fund's major tenants in the Czech Republic include the global logistic firm DHL, the German KION Group making forklift trucks Linde, Still or Fenwick or warehouse robots Dematic, and also Tchibo with a logistics base in Cheb for its European e-shop. Major tenants in Poland include, for example, Data Modul, which operates in the area of computer technologies, Autodoc, one of the largest sellers of auto spare parts, Pierce, the biggest Swedish online seller of motorbike parts, Oponeo, the largest Polish seller of tyres and rims, or the already mentioned DHL.
In general terms, about a third of the Fund's properties are leased to logistic firms, another third to manufacturing and engineering companies, and the remaining third to e-shops and retailers.