First flight on the new route to Milan-Bergamo took off from Brno
On Sunday evening (28 October, the day of the hundredth anniversary of the birth of Czechoslovakia), the first flight on the new regular route from Brno to Milan Bergamo took off from the Brno Airport. As many as 159 passengers took this first flight to Italy with 181 passengers having flown from Bergamo to Brno. Ryanair operates a twice-weekly service (Sunday & Wednesday) on this route and the price of the return ticket starts at € 20 (CZK 518).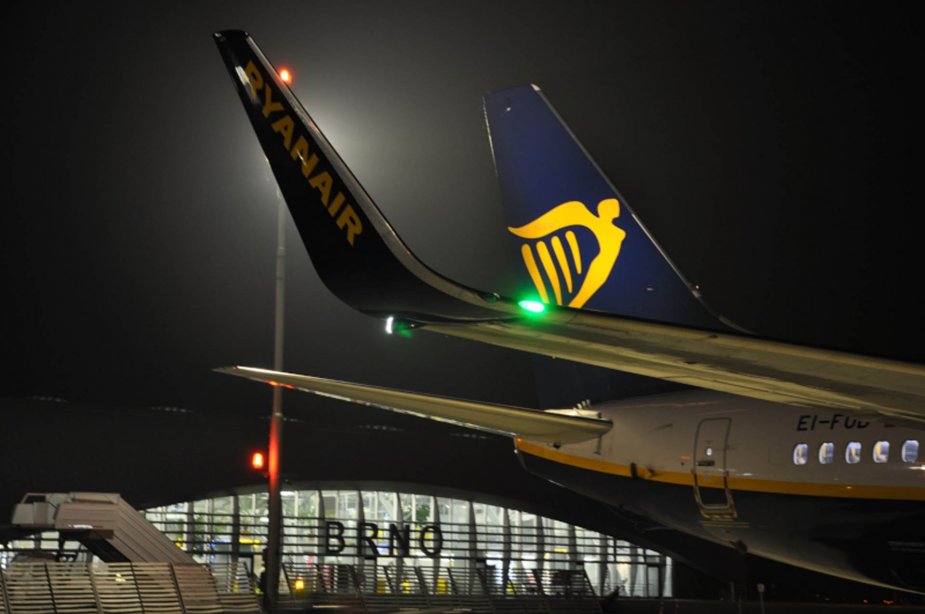 "The start of flights to Milan Bergamo is great news for the citizens and visitors of the South Moravian Region and adjacent regions. It is a significant step in our joint strategy to increase the number of regular routes for both residents and tourists. Negotiations about other new routes will go on," emphasised Bohumil Šimek, Governor of the South Moravian Region.
"It is great that this new route has been added to the winter schedule still this year. New routes are normally negotiated one or two seasons ahead, so this is a great achievement of our negotiation team, together with the Regional Authority and the Brno Municipality," says Milan Kratina, Chairman of the Brno Airport Board.
"It will soon be one year since the Brno Airport became part of the Accolade Group. We promised at that time that, first of all, new regular routes would be added to the airport's schedule. Milan Bergamo is the first of them," adds Milan Kratina.
The Brno Airport currently operates regular routes to Munich, London Stansted and Milan Bergamo. There are two flights to Munich every weekday and one flight on Sundays. Flights to London Stansted are scheduled every day except Tuesday and Wednesday, and it is therefore easy to buy a return ticket from Brno with one stopover, for example, to Tenerife for € 126 (CZK 3,281), to New York for € 381 (CZK 9,920), or to Hongkong for € 552 (CZK 14,363).