Accolade Industrial Fund expands its investment portfolio in Poland, with 57,000 m2 in Lublin and Kielce, offering leases of up to ten years
Accolade Industrial Fund, the fastest growing real estate fund in the Czech Republic, expands its portfolio of projects by another 57,000 m2 in Poland. The fund accepted the last stage of a project which will add 20,000 square meters to a total of total of 74,000 m2 of rented space. In Kielce, the fund is adding 37,000 m2 in the first phase of the project, which will eventually have 73,000 m2. Tenants with lease contract for up to 10 years include such names as Raben, Laboratoria Natura, Vive or Multivac.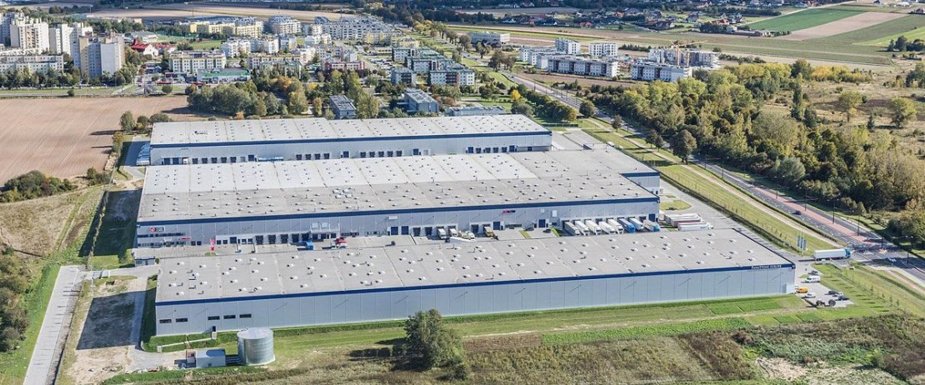 Accolade continues to grow in the country of our northern neighbours and adds two new parks to its portfolio. In the case of Lublin, this is the final phase of the completed construction and the fund has a total of 74,000 square metres of rental space. The site built for logistics, e-commerce and light manufacturing, located 260 km north-east of the Czech border, has been chosen by companies such as DATA MODUL, Laboratoria Natura, Multivac or Specjal brewery. Rental buildings generate an annual income of nearly 4 million euros (about 100 million crowns a year, which will now grow by 31 million crowns). By contrast, the park in Kielce, 70 km closer to the Czech Republic, is in its initial development phase; Accolade has taken over the first phase of the project which will ultimately have a total of 71,000 square meters of leasable area. Ten-year leases have already been signed with companies like Vive, Raben or Pekaes, and annual rental income is nearly EUR 2 million (about CZK 50 million).
"Kielce is located halfway between Warsaw and Krakow, the two largest cities in Poland. Our presence in this viable location, the Polish market in general and big-name tenants, are the main reasons for investors to invest in the Accolade fund. Tenants value good locations, but also the good workforce availability," explains Lukáš Répal, Chief Operating Officer of Accolade and Director of the Polish operations. Perhaps an unfamiliar city for the majority of Czechs, Kielce has a lot to offer to tenants, among other things, thanks to the presence of the second largest exhibition and fair complex in Central and Eastern Europe.
In Poland, whose market Accolade entred three years ago, Accolade Fund owns five parks and leases 280,000 square metres of area. "Both parks complement our network of projects in the west and north of Poland. Both Lublin and Kielce offer good connection with the rest of the region and to the east, making them strategically important. The success we are seeing in the Polish market, where we already manage the same equivalent area as in the Czech Republic, is the success of the entire Accolade team," notes Milan Kratina, CEO Accolade.