Accolade transforms the Legnica pre-war airship base into a modern industrial hall
Accolade has decided to invest into another industrial park. The new project in polish Legnica involves the construction of nearly 90,000 m2 of warehouse and production space in four stages. Completion of the first phase of the investment is planned for summer this year. The estimated value of the project is 60 million euros. Due to the new park project in Legnica, built on the revitalized pre-war airship base, the company's brownfield portfolio in Poland will be increased up to 50%.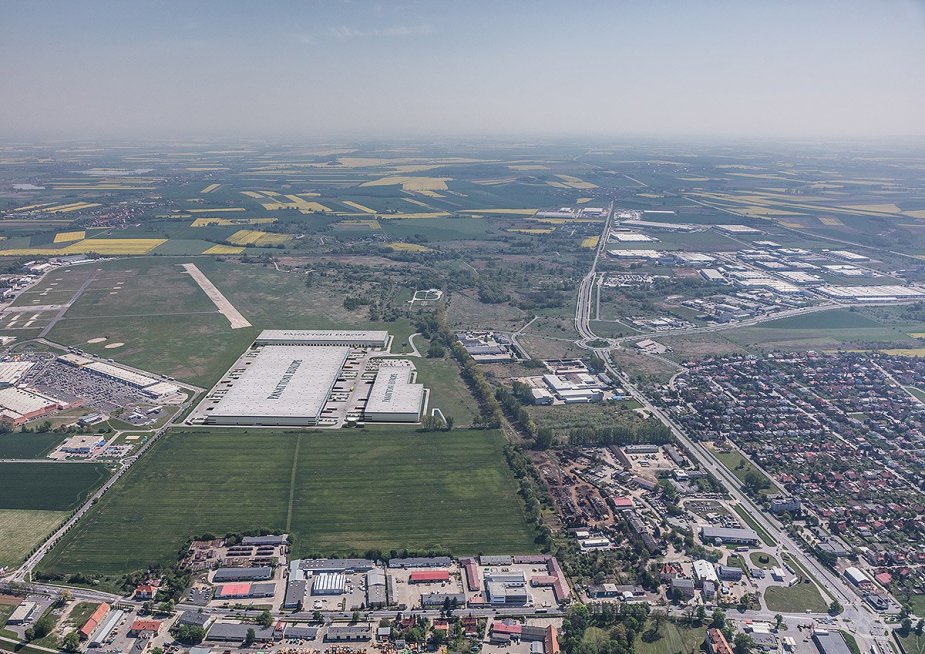 Panattoni Park Legnica will be Accolade´s second investment in this city. Earlier, the company had already built a 23 000 square meters build-to-suit facility in the Legnica Special Economic Zone, whose tenant is the world's largest manufacturer of power transmission belts for industry and the automotive industry - Gates.
"We are the leaders in the revitalization of the old industry, mainly in Poland. Ratio of brownfields in our portfolio here rises up to 50%. The new park is being built in the south-eastern part of Legnica, in the area of ​​the former airport and pre-war base for airships, which was formally liquidated 4 years ago. Now, finally, we are able to revitalize this area by carrying out a construction of a modern park and meeting the strict requirements of the BREEAM certificate "Very Good"," says Milan Kratina, CEO of Accolade.
"The location, availability of employees and the proximity to the A4 motorway. That is what makes Legnica a very attractive location for logistics companies, distributors and manufacturing companies. This confirms the great interest of potential tenants, which results in renting nearly half of the available space six months before the planned completion of construction works during the first stage of the investment," added Milan Kratina.
The Lower Silesian Voivodship is one of the most industrialized and urbanized regions in Central and Eastern Europe, with a total population of 2.9 million inhabitants. Legnica itself is one of the largest cities in Poland located only 95 km from the border crossing with Germany, and 65 km from the Czech border. Spółdzielcza Street, where the construction of the park began, is well connected to both the city center and the S3 expressway from Szczecin to Prague and the A4 motorway connecting Dresden with the border crossing with Ukraine in Korczowa. The park is located 45 minutes by car from Wrocław, 2 hours from Dresden and Katowice and 5 hours from Berlin.