Our parks
Zielona Góra
Zielona Góra, Poland
Park Zielona Góra directly connects to the science and technology park of the University of Zielona Góra. Thanks to the availability of qualified technical educated employees, the Park offers an ideal foundation both for manufacturing companies and for their associated logistics. The Park is also part of a special economic zone, which is an incorporation of territory in the company whose purpose is to increase investments from abroad. The park obtained a BREEAM sustainability certification at the level of "Good".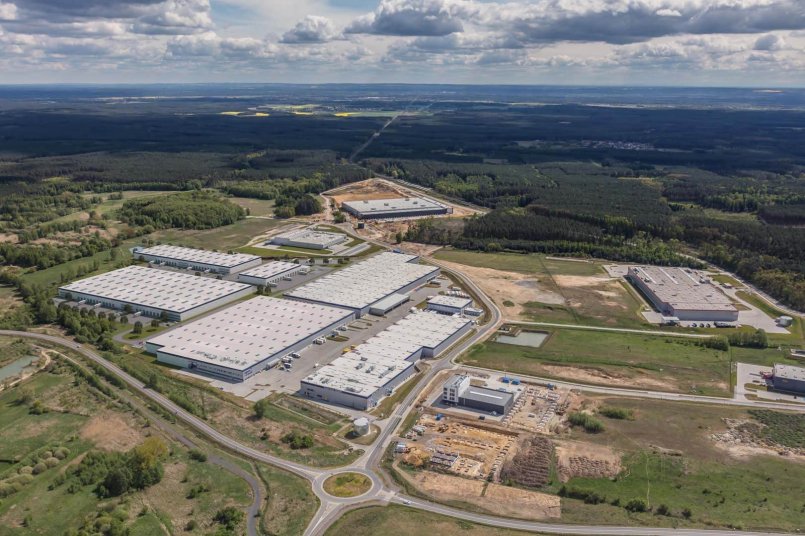 existing area
128,130 sq m
Locale and traffic accessibility
Excellent transportation options to the Park are provided by its location on a new city bypass.
The S3 expressway connects the Park with all of Poland.
The cities of Wrocław and Szczecin are both a 2 hour's drive away from the Park.
The A4 motorway connects the Park with the city of Dresden.
Mass transit near the Park ensures easy employee commuting.
An advantage of the Park is its excellent location on the new city byroad and its proximity to the S3 expressway, which allows for connection to all of Poland. The cities of Wrocław and Szczecin are both a 2 hour's drive away from the Park. Travel to Dresden takes roughly the same amount of driving time along the A4 motorway. Mass transit is provided by buses, with a bus stop located near the complex.
Tenants

Logistics
Czech, international and intermodal transport, warehousing, FTL and e-commerce.

E-commerce
Expondo GmbH, based in Berlin, is a reliable and competent online retailer of branded products from trade and industry.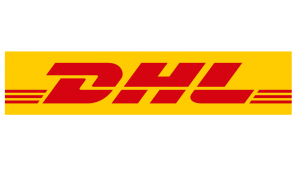 LOGISTICS
DHL Distribution and Service Center for Sky Deutchland.

Logistics
The FIEGE Group is a leading European logistics company specializing in efficient supply chain solutions.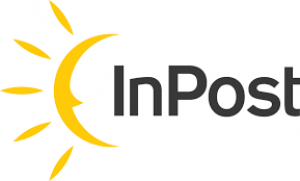 Logistics
InPost is a logistics operator of a network of parcel machines, also provides courier services.

Automoto
Iveco is a global manufacturer of light, medium and heavy commercial vehicles, city and intercity buses and coaches, fire trucks, defense vehicles and off-road vehicles for construction and mining work.

Logistics
Pekaes offers complete warehouse logistics services as well as domestic, international, sea and air freight forwarding. Thanks to a wide range of products, PEKAES is able to supply worldwide.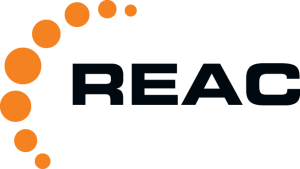 Technology
REAC control systems include compact, powerful, flexible electric drives, lift and incline systems, control cabinets and manual controls including software.

Wood based products
One of the largest manufacturers of wood-based panels and products in the world.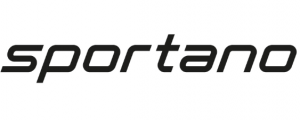 Logistics
The company offers sports equipment, breakthrough logistics solutions and the latest e-commerce technologies.
planned area
167,858 sq m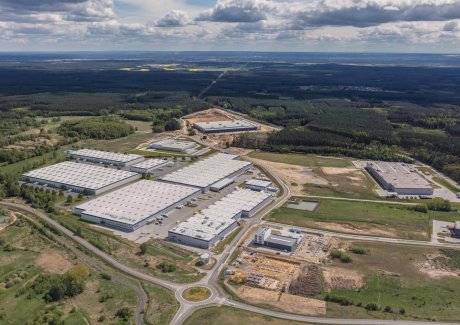 Building 1
17,682 sq m



Building 1
17,682 sq m
| | |
| --- | --- |
| Condition | Rented |
| In the fund since | 4Q 2018 |
| To let | |
| Height | 10 m |
| Pillars | 12 m × 22,5 m |
| breeam | Very Good |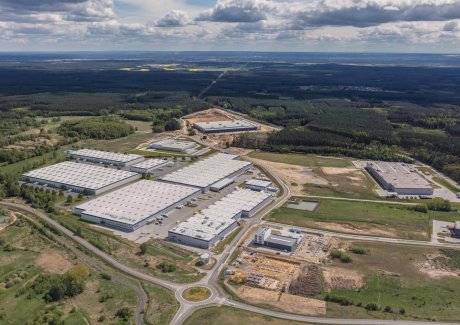 Building 2
1,933 sq m

Building 2
1,933 sq m
| | |
| --- | --- |
| Condition | Rented |
| In the fund since | 4Q 2018 |
| To let | |
| Height | 10 m |
| Pillars | 12 m × 22,5 m |
| breeam | Very Good |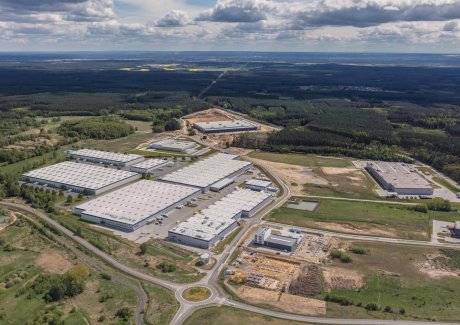 Building 3
30,297 sq m


Building 3
30,297 sq m
| | |
| --- | --- |
| Condition | Rented |
| In the fund since | 1Q 2019 |
| To let | |
| Height | 10 m |
| Pillars | 12 m × 22,5 m |
| breeam | Good |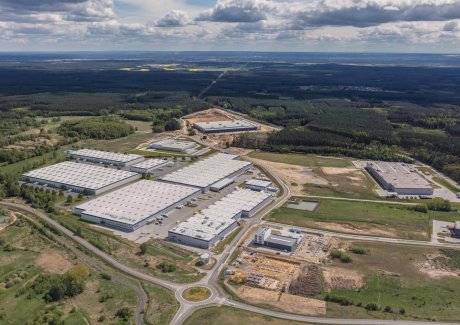 Building 4
31,199 sq m

Building 4
31,199 sq m
| | |
| --- | --- |
| Condition | Rented |
| In the fund since | 1Q 2019 |
| To let | |
| Height | 10 m |
| Pillars | 12 m × 22,5 m |
| breeam | Very Good |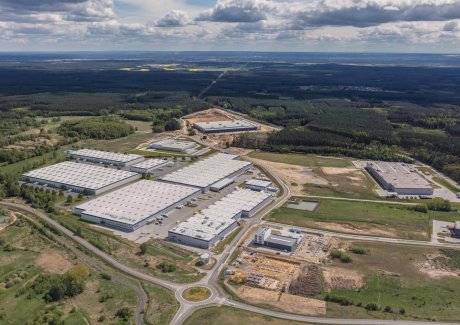 Building 5
45,930 sq m


Building 5
45,930 sq m
| | |
| --- | --- |
| Condition | Rented |
| In the fund since | 4Q 2020 |
| To let | |
| Height | 10 m |
| Pillars | 12 m × 22,5 m |
| breeam | Good |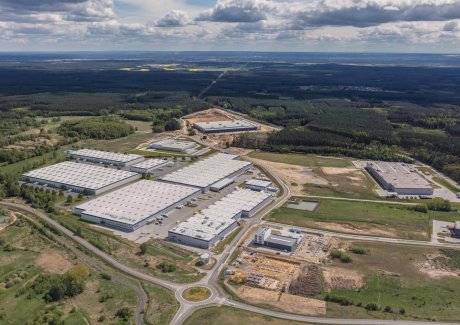 Building 6
4,832 sq m

Building 6
4,832 sq m
| | |
| --- | --- |
| Condition | Rented |
| In the fund since | 4Q 2020 |
| To let | |
| Height | 10 m |
| Pillars | 12 m × 22,5 m |
| breeam | Very Good |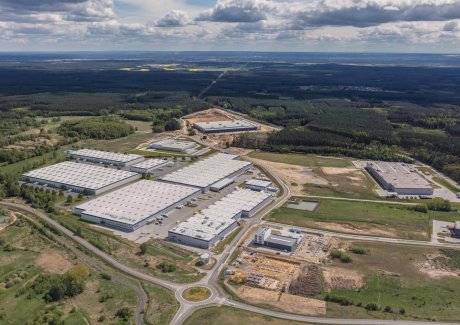 Building 7
6,642 sq m

Building 7
6,642 sq m
| | |
| --- | --- |
| Condition | Rented |
| In the fund since | 1Q 2020 |
| To let | |
| Height | 10 m |
| Pillars | 12 m × 24 m |
| breeam | Good |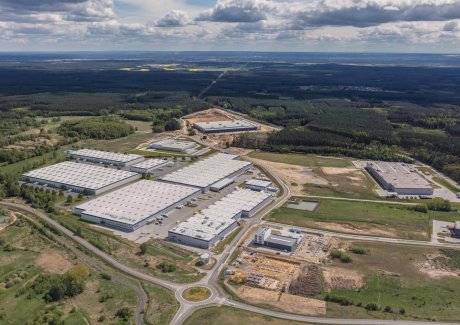 Building 8
29,145 sq m
| | |
| --- | --- |
| Condition | Under construction |
| In the fund since | |
| To let | 17,399 sq m |
| Height | 10 m |
| Pillars | 12 m × 24 m |
| breeam | None |