Our parks
Kielce
Kielce, Poland
Park Kielce has an excellent location near the Kielce Trade Fairs expo hall, which increases interest in warehouse space in particular for the needs of light industry and e-commerce services. The investment attractiveness is favorably impacted by the availability of qualified personnel. 10 universities with over 20,000 students are located here, the urban area is occupied by 330,000 people. The park obtained a BREEAM sustainability certification at the level of "Good".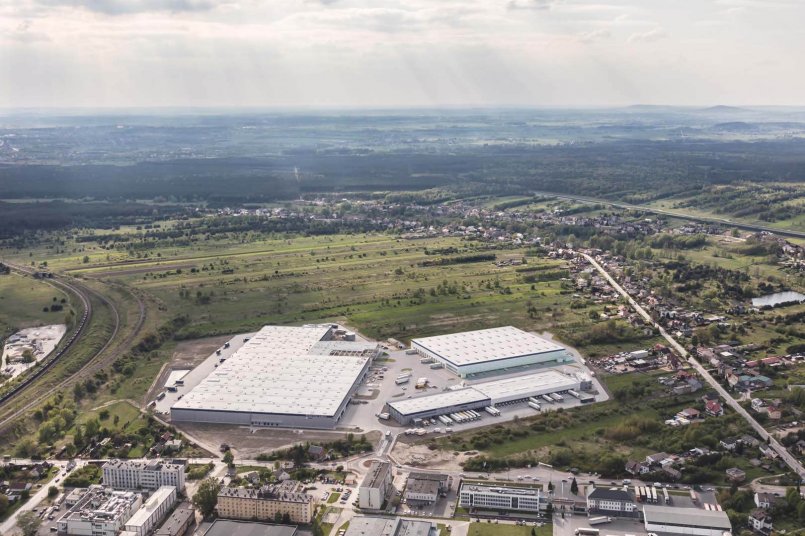 existing area 53,903 sq m
69,732 sq m planned area
Locale and traffic accessibility
Excellent access provided by the S7 expressway leading from Gdansk through Warsaw to Krakow and onward to Slovakia.
The S74 expressway offers access to the east and west of the country.
City mass transit near the Park ensures easy employee commuting.
A railway station lies in close proximity to the Park.
Its position near the intersection of expressways S7 and S74 provides excellent transportation connections with the Park. The S7 expressway connects Warsaw and Krakow and the S74 expressway connects the east and west of the country, allowing access to the entire country. The Park is easily accessible by urban mass transit and is close to a railway station.
Tenants

Logistics
Czech, international and intermodal transport, warehousing, FTL and e-commerce.

Logistics
Pekaes offers complete warehouse logistics services as well as domestic, international, sea and air freight forwarding. Thanks to a wide range of products, PEKAES is able to supply worldwide.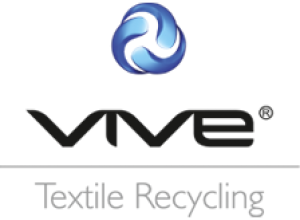 Recycling
A leader in the textile recycling industry.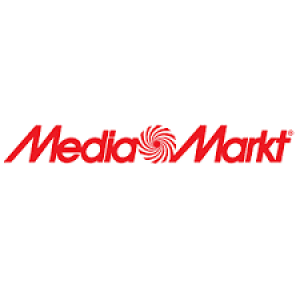 MediaMarkt is a leader in the distribution of consumer electronics in Europe, present in 14 countries. The chain has been operating on the Polish market for 20 years and has over 80 stationary stores.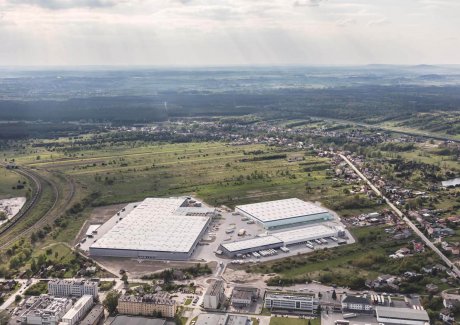 Building 1
26,329 sq m

Building 1
26,329 sq m
| | |
| --- | --- |
| Condition | Rented |
| In the fund since | 2Q 2019 |
| To let | |
| Height | 10 m |
| Pillars | 12 m × 22,5 m |
| breeam | Good |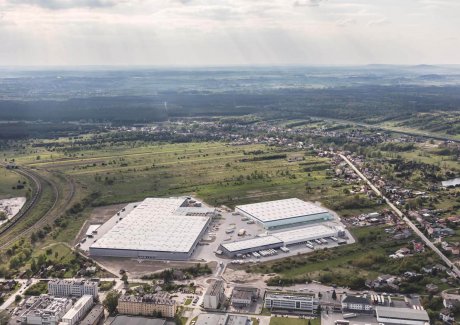 Building 2
4,457 sq m


Building 2
4,457 sq m
| | |
| --- | --- |
| Condition | Rented |
| In the fund since | - |
| To let | 13,073 sq m |
| Height | 10 m |
| Pillars | 12 m × 24 m |
| breeam | None |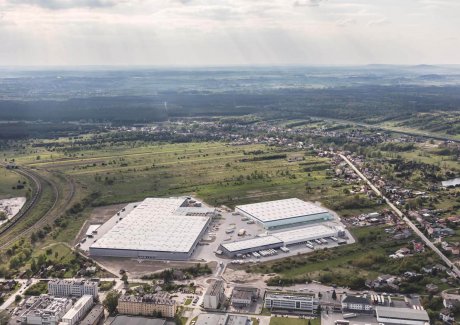 Building 3
10,044 sq m


Building 3
10,044 sq m
| | |
| --- | --- |
| Condition | Rented |
| In the fund since | 2Q 2020 |
| To let | |
| Height | 10 m |
| Pillars | 12 m × 22,5 m |
| breeam | Good |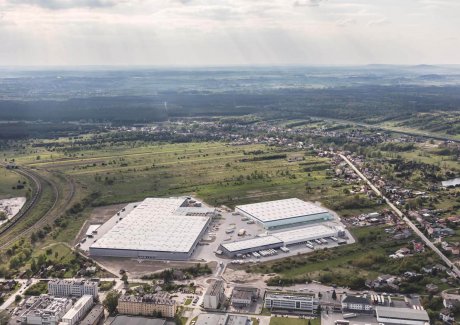 Building 4
17,530 sq m

Building 4
17,530 sq m
| | |
| --- | --- |
| Condition | For lease |
| In the fund since | - |
| To let | 17,530 sq m |
| Height | 10 m |
| Pillars | 12 m × 24 m |
| breeam | Good |