Our parks
Legnica Park
Legnica, Poland
Legnica Park is a brownfield investment of the Group at the site of a former airport. The Park lies in the Legnica Special Economic Zone, one of the most industrialized regions in Central and Eastern Europe. 39 institutes of higher education are located in the region, attended by over 120,000 students. The total population of the region is 2.9 million residents. The Park obtained a BREEAM sustainability certification at the level of "Very Good".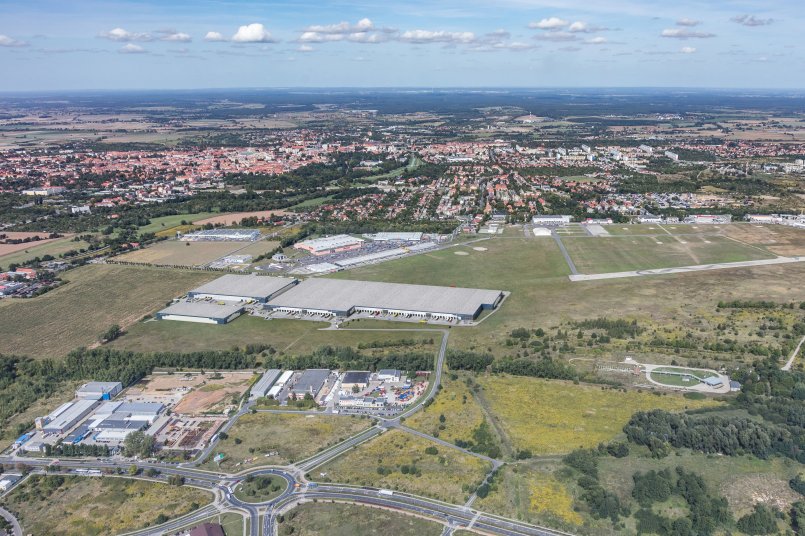 existing area
37,887 sq m
Locale and traffic accessibility
The Legnica international airport offers excellent access.
The motorway E40, leading from Kazakhstan to France, is located near the complex.
The S3 expressway leads from the Park north to Szczecin.
City mass transit near the Park ensures easy employee commuting.
Its excellent transport access is an exceptional benefit of the Park. The international motorway E40, leading from Kazakhstan to France, is located near the complex. At the edge of town the E40 motorway crosses the S3 expressway leading north to Szczecin. Wrocław is 1 hour away, Dresden and Katowice are 2 hours away, and Berlin is 4.5 hours away. Employee transit is provided by city mass transit.
Tenants

Logistics
Czech, international and intermodal transport, warehousing, FTL and e-commerce.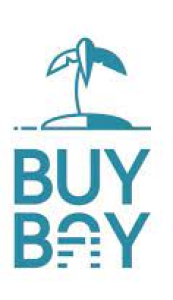 Retail
BuyBay resells returns and overstock for retailers, brands, and manufacturers.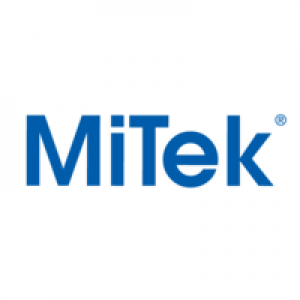 Roof systems
MiTek Industries is a world leader in the prefabrication of solid wood structures joined by barbed tiles, which are widely used in housing construction and in long-range facilities.

E-commerce
Spreadshirt is one of the world's leading e-commerce platforms offering the ability to print any topic on clothing or accessories.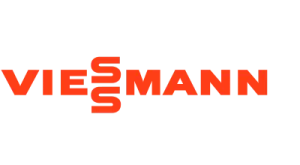 Production
German private company specializing in heating systems.
planned area
122,057 sq m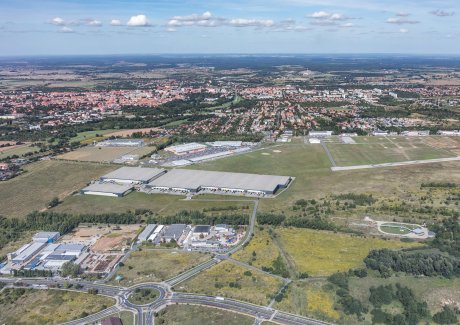 Building 1
27,068 sq m



Building 1
27,068 sq m
| | |
| --- | --- |
| Condition | Rented |
| In the fund since | - |
| To let | |
| Height | 10 m |
| Pillars | 12 x 22,5 |
| breeam | Good |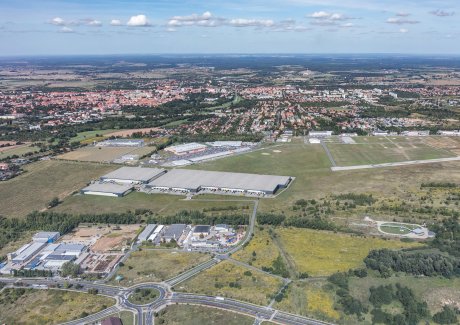 Building 2
10,819 sq m

Building 2
10,819 sq m
| | |
| --- | --- |
| Condition | For lease |
| In the fund since | - |
| To let | 2,274 sq m |
| Height | 10 m |
| Pillars | 12 x 22,5 |
| breeam | None |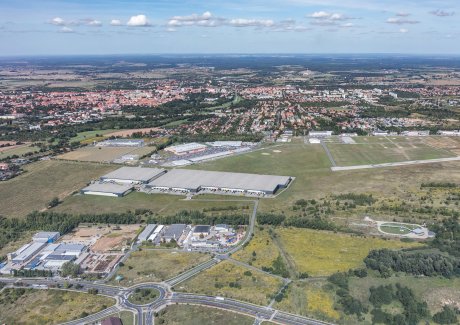 Building 3
84,170 sq m
| | |
| --- | --- |
| Condition | Under construction |
| In the fund since | - |
| To let | 84,170 sq m |
| Height | 10 m |
| Pillars | 12 x 22,5 |
| breeam | None |