Our parks
Stříbro
Ostrov u Stříbra, Czech Republic
In 2014 Park Stříbro was awarded Best Industrial Zone in the Czech Republic in the Investor competition and Commercial Real Estate of the Year from the CzechInvest agency and AFI. The expansion of the Park led to the creation of almost a thousand jobs in the district with the highest unemployment in the Czech Republic. The park also obtained a BREEAM sustainability certification at the level of "Very Good".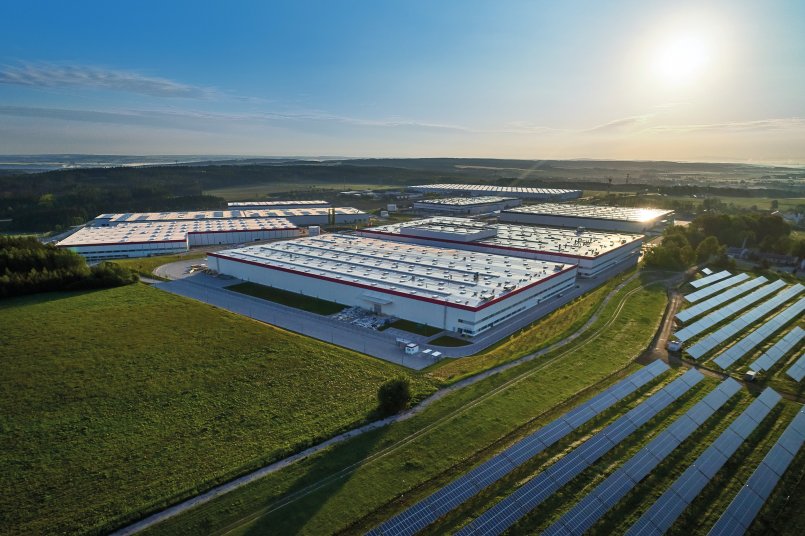 existing area
136,863 sq m
Locale and traffic accessibility
Located at Exit 107 of the D5 motorway.
The D5 motorway leads from Prague onward to West Bohemia and Germany.
Connection of D5 to the German autobahn network D6/A93/A9.
The rail corridor Prague–Nuremberg passes through the city.
A number of bus routes directly in the Park ensure easy employee commuting.
An advantage of the Park is its location right by exit 107 of the D5 motorway leading from Prague to Plzeň and onward to western Bohemia and Germany. Thus in combination with the network of German motorways A6/A93/A9 it thereby provides an excellent connection to Nuremberg, Regensburg, and Munich. The town of Stříbro is 8 kilometers from the Park and is serviced by the railway corridor Prague – Nuremberg. The complex is easily accessible thanks to the number of bus lines providing easy access from surrounding and even distant towns.
Tenants

Logistics
The world's leading manufacturer of warehouse technology.

Engineering
World leader among manufacturers of automatic entrance doors and gates.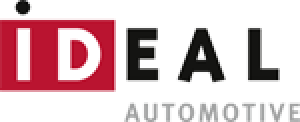 Automoto
Supplier of textile composite parts for the automotive industry.

Logistics
Czech, international and intermodal transport, warehousing, FTL and e-commerce.

Automotive
A global automotive technology leader in Seating and E-Systems.

Logistics
Company providing comprehensive logistics services and warehousing, incl. other logistics service.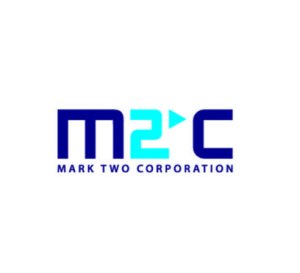 planned area
182,299 sq m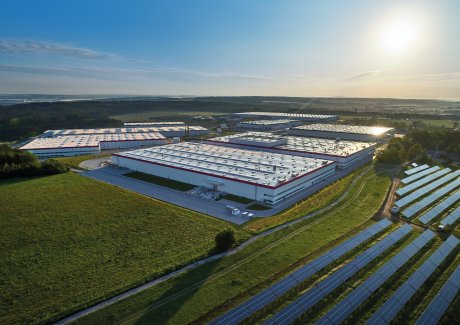 Building 1
5,711 sq m


Building 1
5,711 sq m
| | |
| --- | --- |
| Condition | Rented |
| In the fund since | 3Q 2015 |
| To let | |
| Height | 10 m |
| Pillars | 12 m × 24 m |
| breeam | None |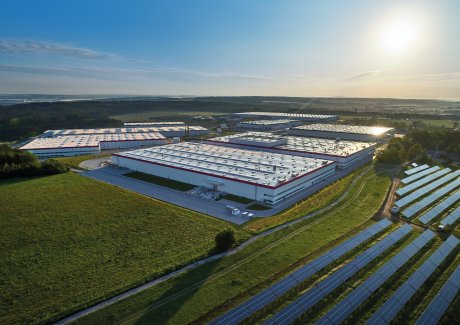 Building 2
17,015 sq m

Building 2
17,015 sq m
| | |
| --- | --- |
| Condition | Rented |
| In the fund since | 3Q 2015 |
| To let | |
| Height | 10 m |
| Pillars | 12 m × 24 m |
| breeam | None |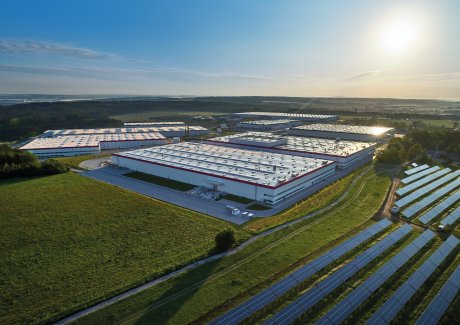 Building 3
34,789 sq m

Building 3
34,789 sq m
| | |
| --- | --- |
| Condition | Rented |
| In the fund since | 3Q 2017 |
| To let | |
| Height | 10 m |
| Pillars | 12 m × 24 m |
| breeam | Very Good |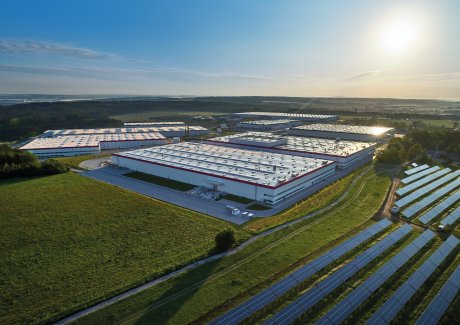 Building 4
11,688 sq m

Building 4
11,688 sq m
| | |
| --- | --- |
| Condition | Rented |
| In the fund since | 4Q 2020 |
| To let | |
| Height | 10 m |
| Pillars | 12 m × 24 m |
| breeam | Excellent |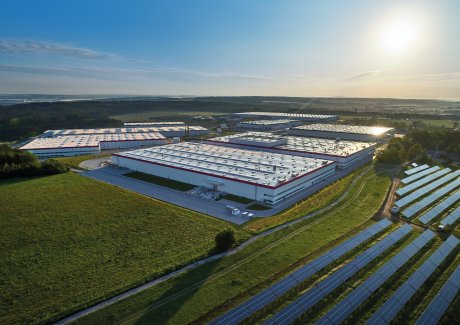 6,043 sq m

6,043 sq m
| | |
| --- | --- |
| Condition | Rented |
| In the fund since | 0 |
| To let | |
| Height | 10 m |
| Pillars | 12 m × 24 m |
| breeam | Excellent |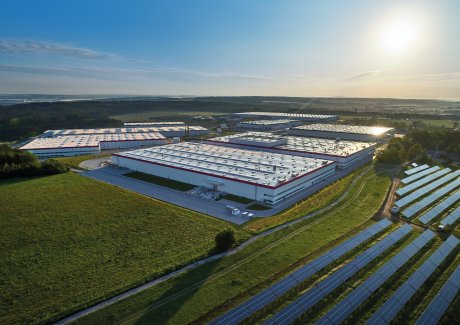 Building 5
25,549 sq m

Building 5
25,549 sq m
| | |
| --- | --- |
| Condition | Rented |
| In the fund since | 4Q 2020 |
| To let | |
| Height | 10 m |
| Pillars | 12 m × 24 m |
| breeam | Excellent |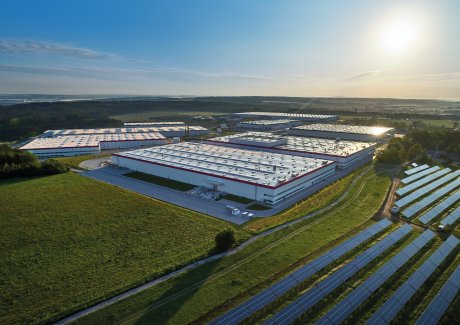 Building 6
27,406 sq m

Building 6
27,406 sq m
| | |
| --- | --- |
| Condition | Rented |
| In the fund since | 1Q 2016 |
| To let | |
| Height | 10 m |
| Pillars | 12 m × 24 m |
| breeam | Very Good |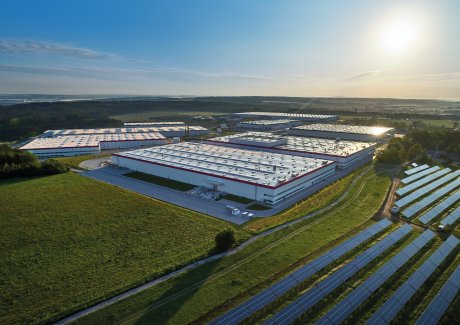 Building 7
26,564 sq m

Building 7
26,564 sq m
| | |
| --- | --- |
| Condition | Rented |
| In the fund since | 1Q 2018 |
| To let | |
| Height | 10 m |
| Pillars | 12 m × 24 m |
| breeam | Very Good |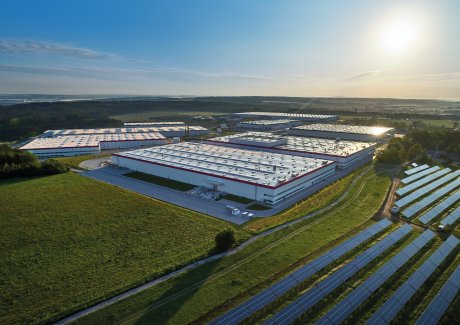 Building 8
11,650 sq m
| | |
| --- | --- |
| Condition | For lease |
| In the fund since | - |
| To let | |
| Height | 10 m |
| Pillars | 12 m × 24 m |
| breeam | None |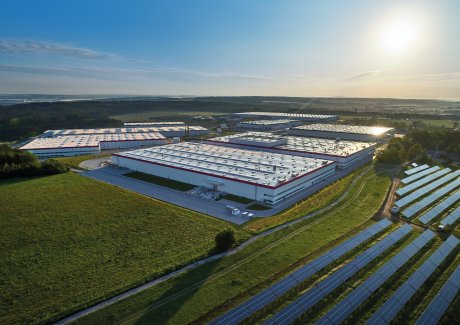 7,200 sq m
| | |
| --- | --- |
| Condition | For lease |
| In the fund since | - |
| To let | 7,200 sq m |
| Height | 10 m |
| Pillars | 12 m × 24 m |
| breeam | None |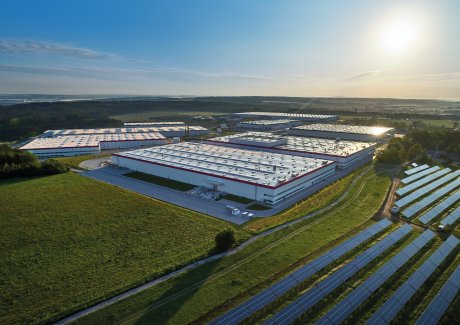 27,536 sq m

27,536 sq m
| | |
| --- | --- |
| Condition | Rented |
| In the fund since | 4Q 2021 |
| To let | |
| Height | 10 m |
| Pillars | 12 m × 24 m |
| breeam | None |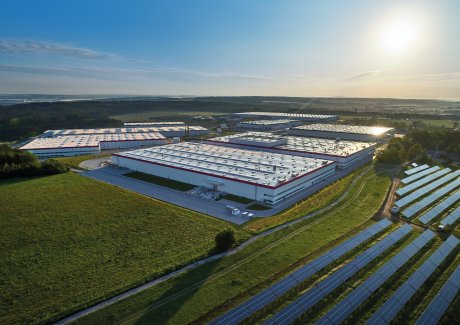 26,586 sq m
| | |
| --- | --- |
| Condition | For lease |
| In the fund since | - |
| To let | |
| Height | 10 m |
| Pillars | 12 m × 24 m |
| breeam | None |