Accolade invests another EUR 33 million in Bialystok. Starting with the expansion of InPost business in eastern Poland.
Two new sustainable industrial buildings with a total area of 38 000 sq m are planned to be built in Bialystok. With a total investment of more than EUR 33 million Accolade continues to develop its portfolio of infrastructure for modern business in eastern Poland. The first tenant of the A-class warehouse will be InPost, a polish-based star in the segment of complex logistics. Building A, which will be built during the first phase of the project, will be handed over to the tenant in September.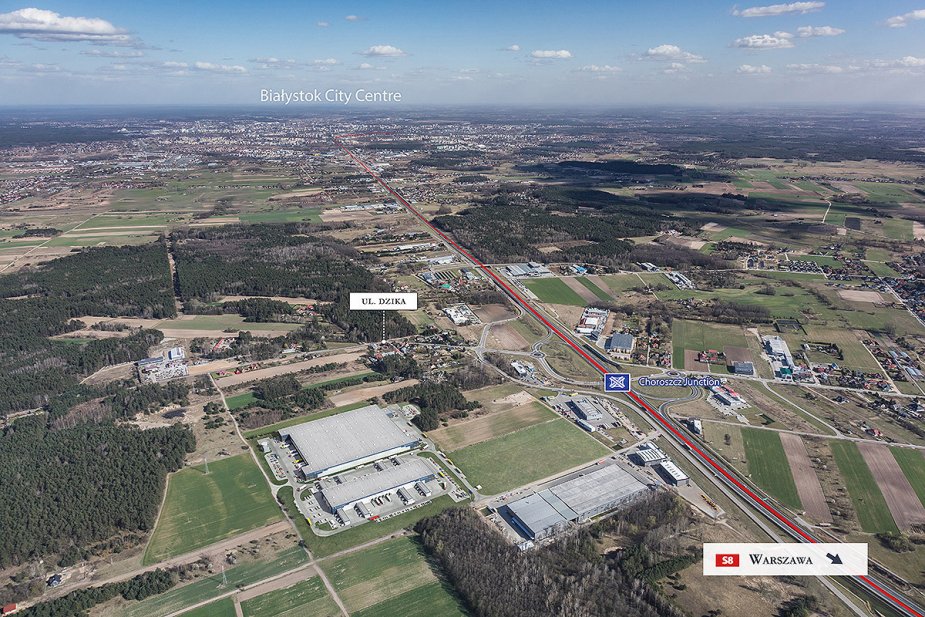 After successful business cooperation in Częstochowa, Zielona Góra, Szczecin and Bydgoszcz, InPost is expanding with Accolade in Bialystok With the new location, the rental area of InPost within Accolade industrial developments will exceed 36,000 sq m.
"Long-term partnerships are one of the main keys to success in the industrial real-estate segment. We are excited that our business partners are growing with us and discovering the potential of more and more Polish cities. One of our important goals is to contribute to the economic development of Polish regions. We believe that everyone can benefit from the arrival of innovative tenants. InPost is a beautiful example of this in many of our locations, and I believe it will prove it soon also here," comments Michał Białas, Country Head of Accolade Poland.
Thanks to the great location in Choroszcz, right next to the Białystok Zachód-Ploski city area, offering access to the close university and research centers, 2.8 km far away from the S8 connected to A2 leading to Berlin, and 65 km from the eastern border of Poland, Choroszcz attracts many local and international investors.
"We are currently the largest investor in A-class infrastructure for business in the Podlaskie Voivodship area. It is important to look at every investment in modern and sustainable halls as a comprehensive package that will help the further development of the particular location. Whether it's increasing the city's attractiveness for further follow-up investments or creating well-paid qualified jobs near your home. We are also looking forward to the cooperation with Białystok region. We want to be a long-term partner and a good neighbour," says Michał Białas.
The new complex aspirates to high BREEAM certification of sustainability level and will have several ecological solutions mainly focused on high-saving energy systems and great water management. We also focus on developing green areas around the premises. In this case represented by landscaping with trees, shrubs, and wildflower meadows to enrich the ecosystem surrounding the facility.
"In our business, we make sure that we are not only an investor but also a responsible member of the community. To support not only economic development but also social life and to support a positive perception of modern halls. A particular example in Bialystok is our support of the talented painter Kamila Kurczab, who won the Accolade competition for the design of the retaining wall in our park and will realize the painting in the spring of this year. We want to focus on other aspects of connecting the most diverse areas with modern industry," added Białas.