A new tenant is headed to the complex near Brno Airport. Marmon Food, a manufacturer of technological solutions for gastronomy, operates here since March.
A multimodal complex near Brno Airport welcomes another tenant. The 12,000 m2 building is now occupied by Marmon Foodservice Technologies, a leading manufacturer of refrigeration equipment for gastronomy with a 70-year tradition. Marmon moves its production from Germany and due to Brexit from Great Britain as well to a strategically located and excellently technologically equipped park. Joins love brands such as Coca-Cola, Zásilkovna, Sinclair, and Okay.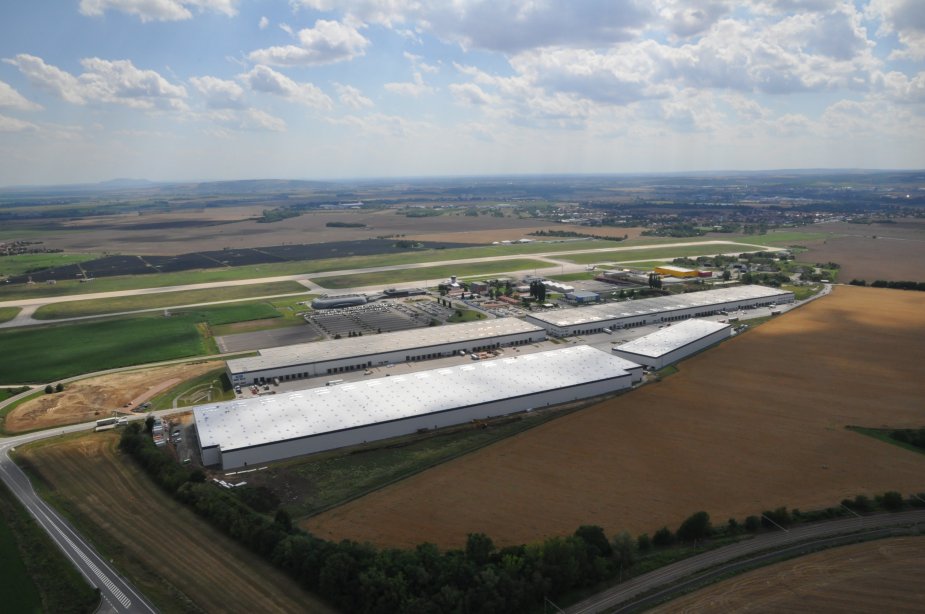 "We are thrilled with all the newly constructed facility has to offer us, including its central European location and surrounding infrastructure. However, I view this as much more than a right place at the right time equation. This facility provides us with key enablers to take the next step in continuing to deliver operational excellence to the markets. With our longstanding, successful history and worldwide product reach within the foodservice industry, this facility is an investment into each of our customers and partners," Evan M. Pantaleo Managing Director, EMEA Marmon Foodservice Technologies.
"Our long-term goal is to create a unique space for modern entrepreneurship in the complex at Brno Airport, which will attract key players across the fields. Tenants can complement each other basically in all areas of their operation and bring potential business for both commercial and cargo air transport. In our multimodal park you find not only companies of decades connected with Brno and South Moravia, which needed to grow, but also new companies attracted by the great reputation of the locality, park equipment, and highly qualified workforce," explains Milan Kratina. CEO of the Accolade, which owns and develops the whole multimodal complex.
"I am pleased that the Brno park, which is dominated by logistics, welcomed also an assemblage of the final product a product that we are familiar with, at least from before the pandemic began. The prestigious American company Marmon will use the venue for the construction of assembling cooling equipment for tapping beer and soft drinks or various water dispenser. Thanks to suitable prepared space, we were able to quickly offer the company an ideal solution with a sufficient capacity of offices," says Pavel Sovička, Managing Director of Panattoni for the Czech Republic and Slovakia, which is in the charge of the construction.
"The agreement between Marmon and the Accolade Group is a great example of finding a suitable location at the right time. The complex meets all the tenant's needs, including location, size, layout, the timing of the lease, the flexibility of the landlord, and the potential of a skilled workforce. We are happy that we were able to support the tenant in the searching for a suitable location," added Chris LaRue, Director, and Head of the industrial agency Savills CZ&SK, which mediated the lease of the building to its client Marmon Food.