Compact construction equipment manufacturer Doosan Bobcat opens new warehouse in the Beroun region
Together with Panattoni we are preparing a modern warehouse for Doosan Bobcat in Zdice in the Beroun region. The world's leading manufacturer of compact loaders and excavators will use this facility to receive, inspect, sort, store, and prepare materials and components to supply production lines in nearby Dobříš, where, in addition to its production plant, it also runs an innovation and training centre. Approximately 80 employees will find work in the 13,500 sqm warehouse, and the value of the property will reach CZK 300 million. The launch is planned for next year.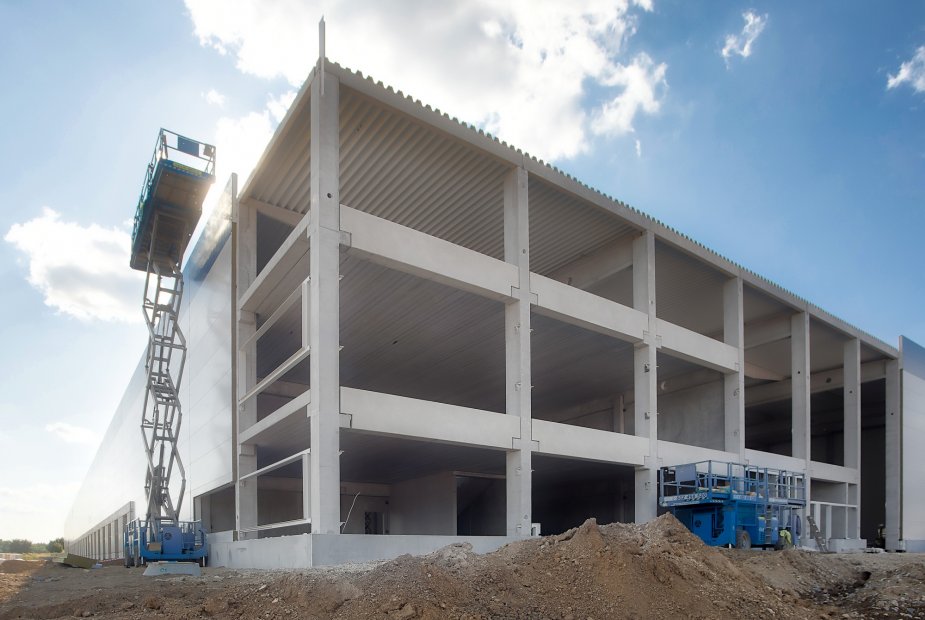 "In recent years, we have been systematically improving the quality of operations and increasing production capacity. The consolidation of all external warehouses into one location and the expansion of storage capacity using modern technologies is the next logical step for the development of our business. The project in Zdice has a very strategic location for our production - it has a direct connection to the D5 motorway and our infrastructure in Dobříš," said David Frodl, Communication Manager at Doosan Bobcat EMEA.
"The warehouse in Zdice will help the tenant to streamline operations by replacing several existing warehouses in different locations. I would also like to point out the environmental aspect of the project. According to our estimates, the concentration of logistics under one roof will help save thousands of litres of fuel per month and therefore hundreds of kilograms of greenhouse gas emissions. The warehouse will also meet the strict requirements of BREEAM environmental certification following the latest standards. I am very pleased that this project also fully reflects our long-term strategy of sustainable development," says Pavel Sovička, Panattoni's Managing Director CZ & SK.
"In accordance with regional planning, the new building will have a maximum height of 12.5 metres and will be partially recessed into the slope. The project envisages a modern industrial zone with more than 30% of green space, water areas, and hundreds of new shrubs and trees. We design all our warehouses to meet the highest standards of sustainability and to respect the environment and the world around us. Bobcat has been in Dobříš for 20 years, has had a development centre in the Czech Republic for 18 years, and we even opened a large innovation centre here seven years ago. We are delighted to be able to participate in the growth of many outstanding companies in the Czech Republic," says Milan Kratina, CEO of Accolade, about the project.
The total area of the warehouse space to be occupied by the tenant, including office areas, comes to 13,541 sqm, with priority rights for a further 5,000 sq m. The consolidation of warehouse space from different locations into one modern warehouse will allow for reduced costs, a lower carbon footprint, and lower energy consumption. The warehouse construction will aim at a high 'BREEAM New Construction' environmental certification, with a rating of at least 'Very Good'.
The Dobříš site of Doosan Bobcat, and the new warehouse near Zdice, are of key importance not only for the EMEA region but also for global exporters. Doosan Bobcat employs over 1,500 people in Dobříš, and this year alone will produce over 25,000 machines for the global market.