Solid performance on home soil for Accolade Smrž Racing 🏍️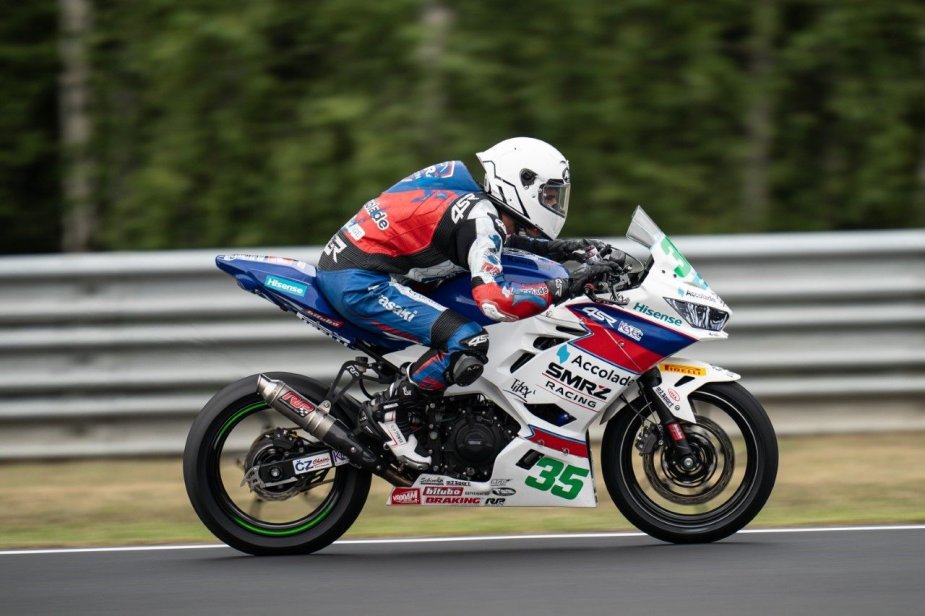 Despite the unpredictable weather, the Accolade Smrž racing team entered their home races with high ambitions. José Luis Perez Gonzalez lost none of his racing skills after his recent injury and after a great qualification, he managed to rank 10th and score points. Petr Svoboda had an unfortunate race and had to retire after a crash. On the other hand, Yeray Saiz Marquez put in an outstanding performance, scoring his first ever career points for 12th place.
Sunday's race was very dramatic. It was shortened to just nine laps due to two crashes. Perez Gonzalez fought for a podium finish after a great start, but was eventually classified fifth after the race was abruptly stopped. Svoboda managed to fight his way through the grid to finish 11th despite a penalty from the previous race, while Saiz Marquez crossed the imaginary finish line in 17th place. "My overall feelings about the weekend are positive. We had different ambitions, but that is racing. I'd like to thank the riders, the whole team and everyone who came to support us. I think we did a good job," says team manager Jakub Smrž.
It was an honour for us at Accolade to attend the race with our guests and experience the adrenaline rush of motorsport. Congratulations on scoring points again and fingers crossed for the next races!