Take a deep breath, today we are celebrating the Arbor Day!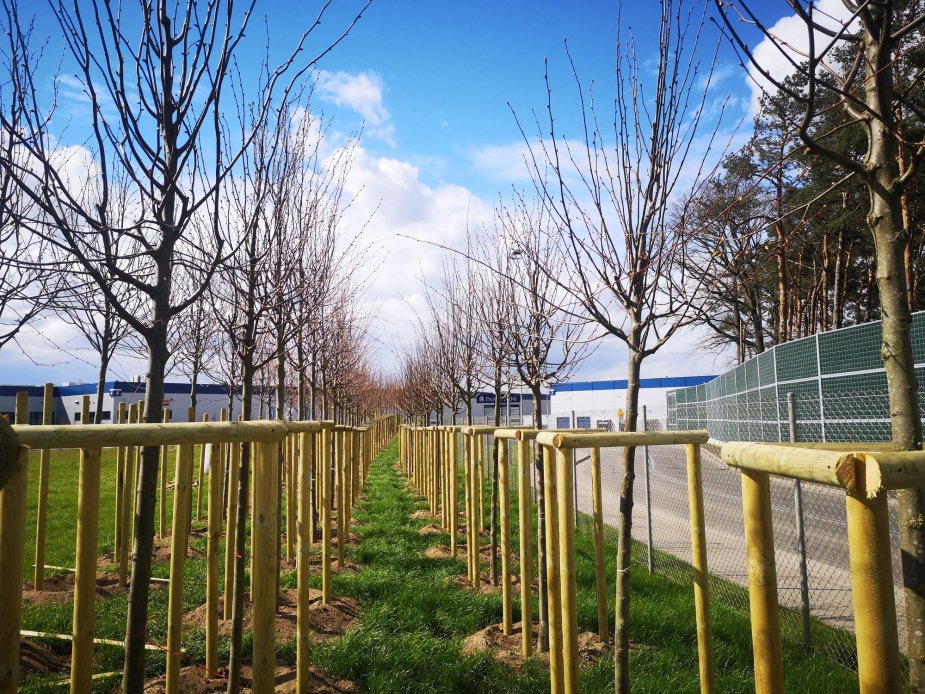 You know how? Throughout the year, largely by planting the main oxygen producers and today's celebrants - trees! In line with our ESG strategy, we are committed to setting the best possible example. Therefore, in or around our industrial parks, under the careful supervision of experts, we make sure that trees continue to grow and thrive. One example for all - just one mature deciduous tree can produce as much oxygen per day as it takes 50 people to breathe. But the contribution of trees to the ecosystem needs to be constantly emphasised, because despite the clear scientific facts, targeted deforestation is still taking place in many parts of the world.
We are pleased to see new results on our way to improving the environment, which, in addition to planting trees, includes, for example, the use of green energy sources or responsible water management. Only in this way can we contribute to making us feel better, not only within our parks but also in our local communities. For example, this weekend, children and other people from Kojetín will help us to do so! Happy Arbor Day everyone!