Accolade brought a former aircraft factory site in Szczecin back to life
Buildings for light industry and logistics replaced the wartime factory in Szczecin which made Messerschmitt fighter aircraft during World War II and cables during the socialist era. Accolade, a Czech real estate group, invests the equivalent of about three-quarters of a billion Czech crowns in bringing new life to the industrial premises. Bank Zachodni WBK the Polish branch of the Santander Bank provides a credit exceeding EUR 23 million (more than CZK half a billion) for the transaction. Accolade offers more than 50,000 square metres of outstanding area for lease in Szczecin. All this area has already been leased out. This is a second big project undertaken by Accolade in Poland within a short period of time.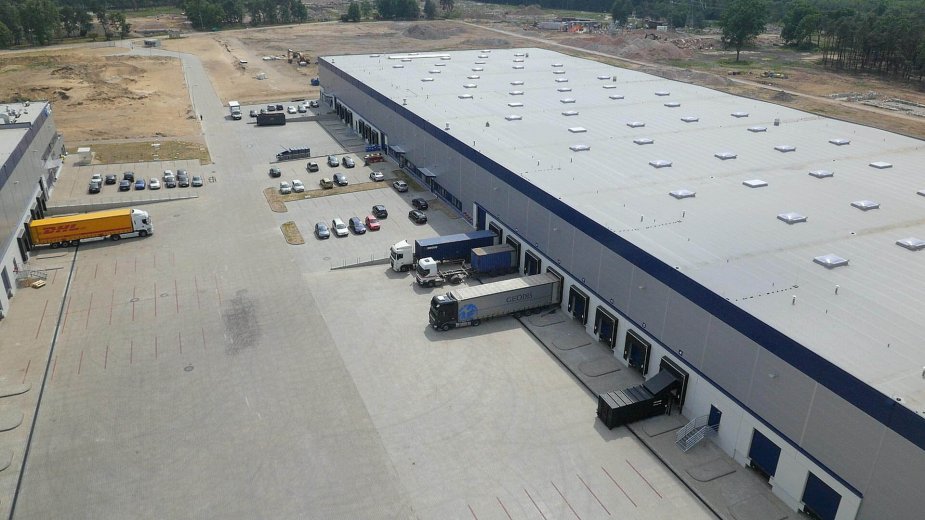 "The tenants we have in Poland are somewhat different in type from those in the Czech Republic. In Szczecin this is also due to the proximity of the seaport of Szczecin-Swinoujscie, which is the main transit port for the Czech Republic and Slovakia. And close proximity to Scandinavia is yet another advantage," explains Milan Kratina, CEO of the Accolade Group. "Increasingly more shopping is done online and, therefore, perfect logistics rather than exclusive high street shop, is essential for the merchant's success. Such companies are our tenants in Szczecin," adds Kratina.
"Our clients in Szczecin include Pierce, the biggest Swedish online seller of motorbike accessories, Svendsen Sport, a major fishing tackle supplier originating from Denmark, Marol, a leading Polish food product distributor, Change Lingerie, a Scandinavian company which sells underwear all over Europe, or Pulire Group, which offers retail and storage premises management in Central Europe," says Lukáš Répal, Head of Accolade Poland.
"We carefully select the projects to be financed. Accolade's plans and its history indicate a high level of professionalism and excellence in industrial project management. We will be glad to support the good work, and it's great that the Accolade Group chose us to provide bank financing for the project in Szczecin," says Brendan Long of Bank Zachodni WBK.
The S3 and S10 expressways connect the Szczecin Park to the A6 motorway leading to Berlin and the A2 motorway leading to central and southern Poland and the Czech Republic and Slovakia. The Szczecin-Swinoujscie seaport situated about 15 minutes from the Park handles more than 23 million tonnes of goods per year and is the most important transhipping port for the Czech Republic and Slovakia. It competes with Hamburg and Bremen in freight delivery to north-eastern Germany, including Berlin.
West Pomerania covers the north-western part of Poland along the Baltic coastline and the German border. The region has a population of 1.8 million. Szczecin itself with more than 400,000 inhabitants is the seventh largest city in Poland. The city is a centre of research and development activities focused primarily on biotechnology, nanotechnology and renewable energy sources. There are 25 higher learning institutions with 45,000 students in Szczecin