Commercial Real Estate Investment Conference
Today the 9th edition of the "Commercial Real Estate Investment Conference" organized by @Eurobuild CEE is underway, and as investor committed to growth, we couldn't miss it! Our Managing Director in Poland, @Jarek Wnuk, was one of the panelists in the "Sweetest Thing - Warehouses and Logistics Centers Market" discussion. During the debate, the invited guests discussed the most pressing challenges and prospects of the sector in Poland and Europe.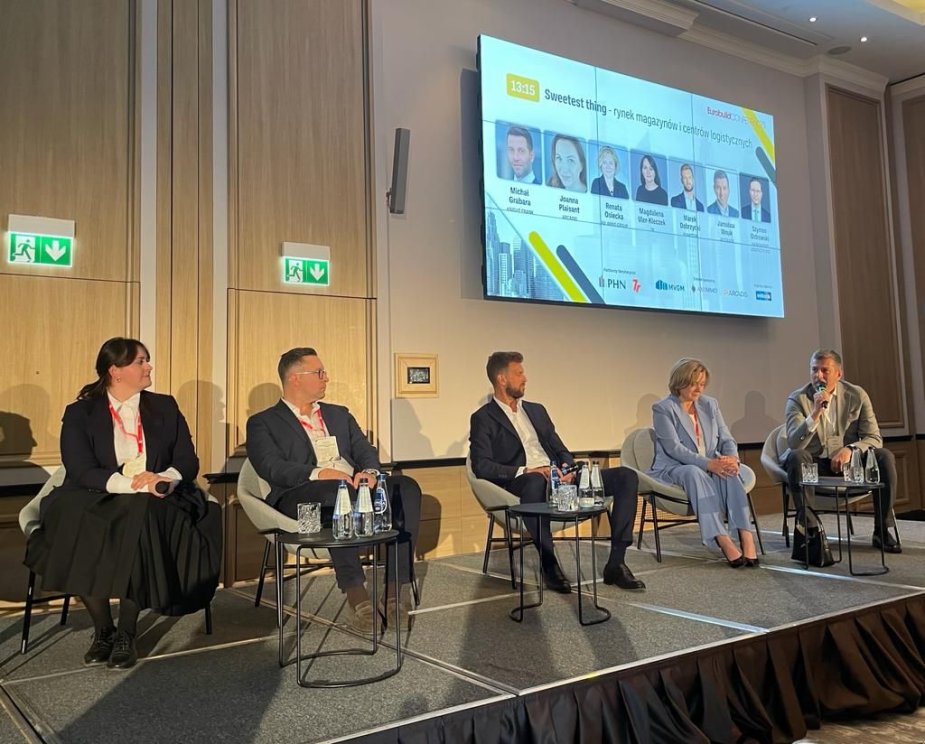 The panelists delved into the impact of financing and construction costs on prices in the sector, the risks of recession in global markets, and the prospects for large investment portfolios in this sector. Additionally, they talked about the impact of Ukraine's proximity on the industry, which was one of the more interesting topics during the debate.
"Currently, the warehouse and logistics market in Poland and Europe faces many challenges. Among the main challenges are inflation and the associated rental rates. Tenants are concerned about operating costs in warehouse and industrial facilities. At the same time, their awareness of environmental issues and the long-term benefits of introducing ecological solutions is increasing. It is important that we carefully analyze trends and changes in the market in order to adapt our strategies to the new realities. At Accolade, we focus on innovative and sustainable solutions to meet the requirements of our customers and ensure the high quality of our warehouses," said Jarek Wnuk during the panel."
We would like to thank the other panelists for the dynamic and interesting discussion: @Michał Grabara, @Jaonna Plaisant, @Renata Osiecka, @Magdalena Uler-Kłeczek, @Marek Dobrzycki, @Szymon Ostrowski. It was a valuable opportunity for us to exchange views on the most important challenges facing the commercial real estate sector in Poland and Europe. See you next time!