Park Teplice South is occupied and in full operation
The former Teplice glassworks is fully back to life. In its place now stands the modern Panattoni Park Teplice South, thanks to a successful revitalisation of the brownfield site. The park is now in the hands of its tenants and in full operation. Dutch company Raben Group, a leading provider of logistics services, has claimed the final free spot alongside several manufacturing firms. Raben has taken over a facility 2,500 m² in size for its exclusive use. The construction of the industrial site is the result of a partnership between development firm Panattoni and investment group Accolade.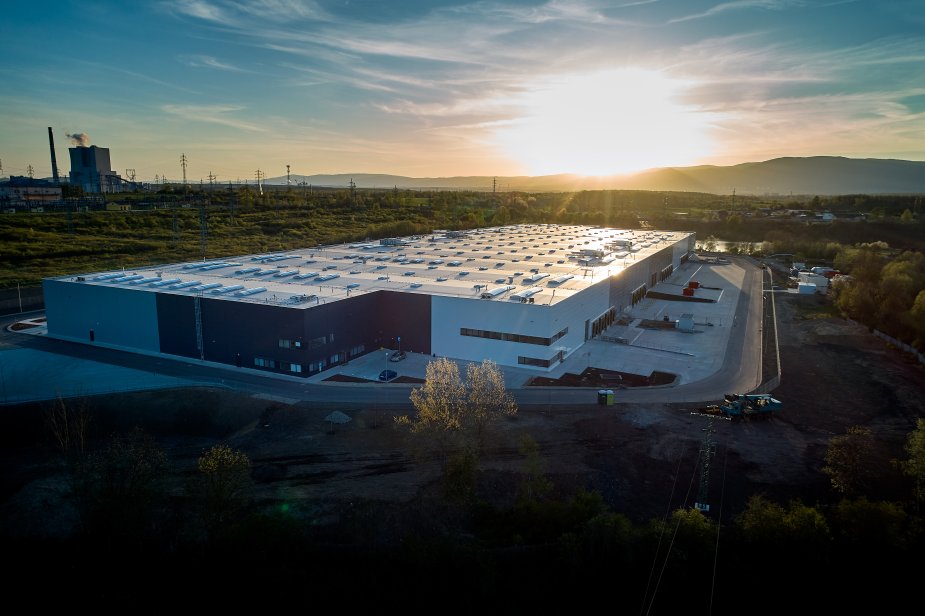 "Getting underway at our new address at Panattoni Park Teplice South is a major step forward for us. Above all, there will be a significant shift in the quality of logistics services that we provide – thanks to the doubling in warehouse space, we will be able to meet our clients' requirements much more effectively. Our employees can also look forward to a positive change in their working environment," adds Jakub Trnka, Raben Managing Director for the Czech and Slovak Republics.
"The successful revitalisation of the entire site with its rich history was, in a symbolic sense, completed by the handover of the remaining vacant space to Raben, which I am personally very pleased about for several reasons. We have had the privilege of working with Raben for many years and, as an expert in fresh food logistics, they became our first ever tenant from this sector. They now lease 59,000 m² of space from us across a total of five industrial parks in the Czech Republic and Poland, meaning that we can once again bring development and jobs to another region," explained Milan Kratina, Accolade CEO.
E-commerce, logistics and manufacturing
Park Teplice South is made up of two buildings equipped with a range of elements to improve the efficiency and safety of their operations. Czech sanitary equipment retailer Sanitino began using the first new 9,300 m² facility two years ago. They were later joined by Danish transport giant Maersk and German manufacturing firm, Exyte Technology. Maersk occupies facilities of 14,300 m² in size, which they use for storing and distributing electric car batteries. As the tenant runs a wholly unique operation at the facility, including battery charging quality control, the space is divided into four independent, fire resistant sections. Thermal monitoring cameras are also installed on site.
The remaining area of 6,350 m² is used for manufacturing purposes by Exyte Technology, a global leader in the planning, development and supply of fan filter units and the construction of first-rate production environments. Their products help to maintain completely clean spaces in which leading, high-tech products are manufactured, such as semiconductors and microchips.
The revitalisaton of the brownfield site removed environmental burdens from the area
Panattoni Park Teplice South is situated on the site of the former Kavalier glassworks, where first class graduated cylinder and test tubes were produced in the 1970s and 1980s. After the owner moved production elsewhere, the site started to fall into disrepair. During the redevelopment, some old environmental burdens were removed, in particular decades-thick layers of tar and clinker, which remained from the generation of gas from brown coal. Part of the construction material was recycled and reused, for example ground-up original concrete slabs, which now help strengthen the foundations. It is also interesting to note that, during construction, an old construction material recycling line which formerly operated in the area was utilised. The entire facility aspires to the prestigious Excellent level of BREEAM New Construction environmental certification.