We received an award in the "Rising Star" category!
In June, we received the award given by the jury of the Central & Eastern European Real Estate Quality Awards (CEEQA) in the Rising Star category. We also made it to the short list in the "Investor of the Year" category. We see these awards as confirmation of the effectiveness of our business strategy.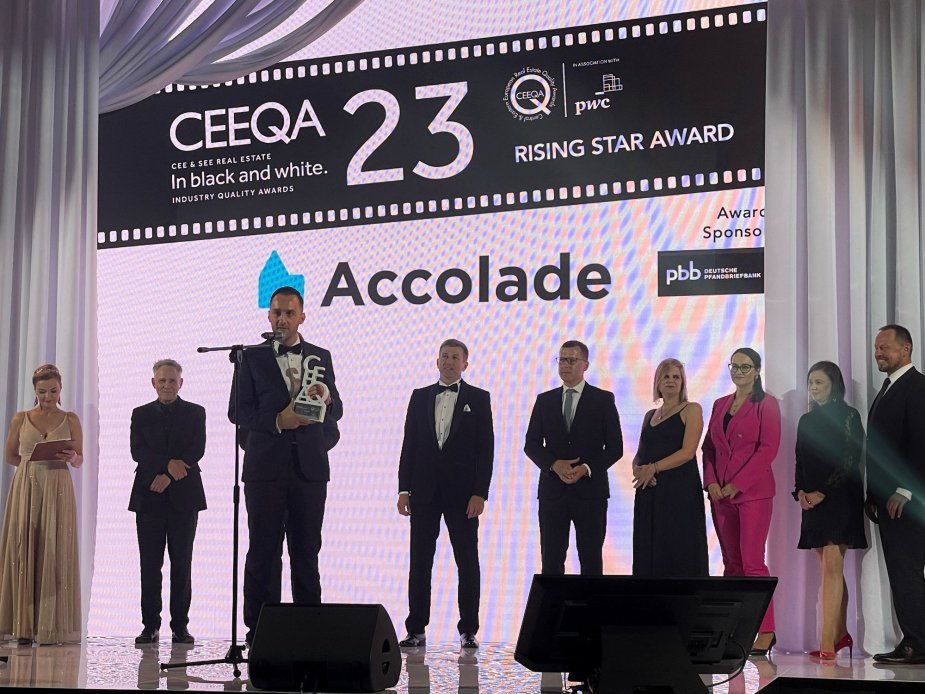 Accolade has been investing in strategically located, modern and environmentally friendly industrial parks for years. Our activities have been noticed and appreciated by the jury of the CEEQA competition, which awards real estate companies operating in the CEE region every year.
Thank you for this recognition. The nomination itself was already a privilege, and receiving the award for the second consecutive time motivates us to continue our work and development. I want to express my gratitude to everyone who contributed to this success. This is our shared success. - said Lucas Repal, Chief Operating Officer, while accepting the award at the gala in Warsaw.
This year's short list in the Rising Star category included 11 other companies to whom Accolade also extends its sincere congratulations. The awards are given by a jury of recognized experts and industry leaders. This year's recognition is the second award given to our company by CEEQA.
We thank everyone who contributed to this success.